Soy Sauce
Roland® | #87084
Roland® Soy Sauce is naturally fermented from soybeans. A perfectly balanced soy sauce that is not too thin in texture or too thick in texture, it has a rich flavor and dark brown color. There is no MSG added to this product.
You May Also Like
Artichoke Bruschetta
#31402 | 7.23 OZ.
Chipotle Pepper Purée
#45738 | 15 OZ.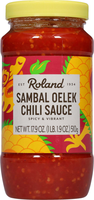 Sambal Oelek Chili Sauce
#87372 | 17.9 OZ.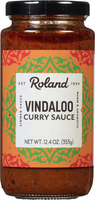 Vindaloo Curry Sauce
#85751 | 12.4 OZ.