Butter Garlic Mushrooms
Difficulty: Medium | Makes: 2 Servings
Digital creator and food photographer Swarnika (@swarnika_) incorporated Roland® Sauteed Onions into these buttery and garlicky mushrooms for a touch of sweetness.
Directions
Heat butter over medium heat in large skillet.
Add the mushrooms in a single layer and cook for about 7-8 minutes until the mushrooms brown.
Add minced garlic, chili flakes, thyme, and cook for one minute.
Add sauteed onions, soy sauce, balsamic vinegar, salt, and pepper and mix. Cook for 3 minutes and stir in the minced parsley. Serve warm and enjoy.
*Find Swarnika on Instagram at @swarnika_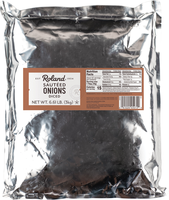 Sautéed Onions
#45476 | 6.61 LB.

Balsamic Vinegar of Modena
#70540 | 8.45 FL.OZ.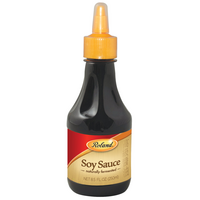 Soy Sauce
#87084 | 8.5 FL.OZ.