Hot Sesame Chicken
Hot Sesame Chicken is a spicy play on the classic sesame chicken dish, featuring a kick of heat from Roland® Hot Sesame Oil.
Chicken Ingredients
1 lb. boneless skinless chicken breasts, cut into 1 inch cubes
2 eggs, beaten
1/2 cup all purpose flour
1/2 cup cornstarch
Salt and pepper, to taste
Oil for frying
Roland® Hot Sesame Oil, for drizzling upon completion
2 tablespoons Roland® Garlic Sesame Seeds, for garnish
2 tablespoons chopped green onions, for garnish
Sauce Ingredients
Directions
In a medium sized bowl, make your egg mixture by beating the two eggs and adding salt and pepper to taste
In another bowl, combine flour and cornstarch
Dip your chicken pieces into the egg first, then the flour mixture to evenly coat the pieces. Repeat with all chicken pieces
Heat cooking oil in a frying pan over medium to high heat. Once hot, drop in the chicken and cook until crisp and golden, about 5-7 minutes. Repeat until all chicken is cooked
Set chicken aside on a plate
In the meantime, make your sauce. Combine the soy sauce, honey, ketchup, brown sugar, rice wine vinegar, toasted sesame oil, and 2 teaspoons of cornstarch
Add a tablespoon of cooking oil to your frying pan over medium heat. Add the sauce mixture and let it heat up until thickened
Add your cooked chicken back to the pan and coat generously with the sauce
Serve with sesame seeds, green onions, and a drizzle of hot sesame oil for an added kick of heat

Hot Sesame Oil
#87202 | 6.28 FL.OZ.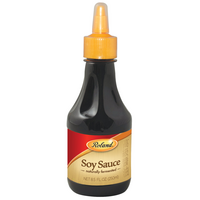 Soy Sauce
#87084 | 8.5 FL.OZ.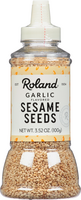 Garlic Sesame Seeds
#82456 | 3.52 OZ.