March 28, 2022 | Product Education
---
What is Specialty Food? The 411 on Fine Ingredients and Global Sourcing
---

Specialty food is a category comprised of unique, high-quality ingredients, typically sourced from suppliers across the globe. At Roland Foods, a specialty foods purveyor since 1934, we import our quality ingredients from the places around the world that make them best.
In this blog, we'll discuss a bit about our company history, share the ins and outs of global specialty food sourcing, and highlight a few regions where we source several of our ingredients.
What is Specialty Food?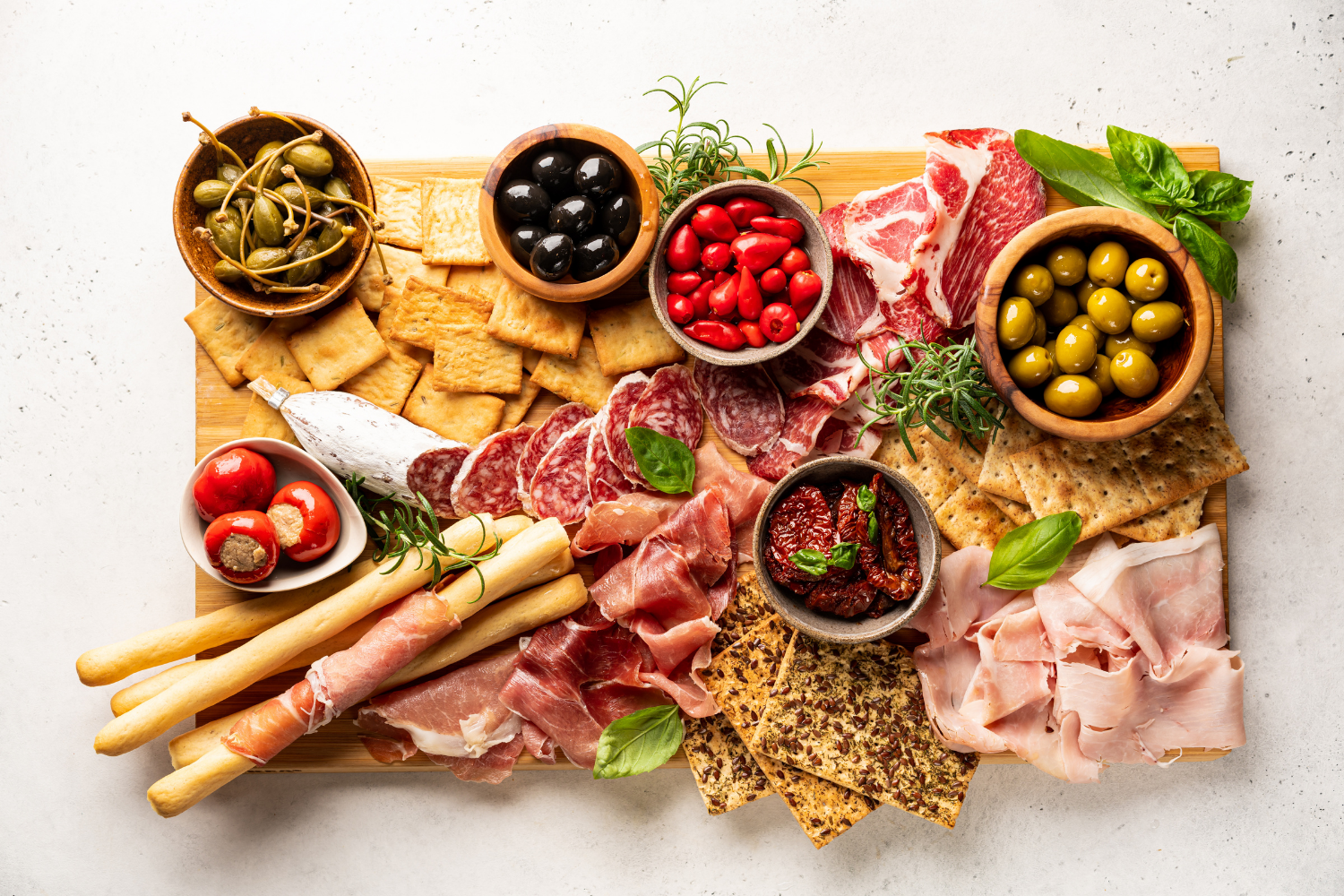 Specialty food is a category of premium high-quality ingredients that are unique and oftentimes globally sourced. The specialty category can run the gamut, from condiments and spreads to canned and jarred vegetables, oils and vinegars, and beyond.
Gourmet items like these are often sought after by chefs, restaurateurs, and home chefs and foodies alike. Specialty ingredients can add flavor, depth, and interest to meals.
The specialty foods industry sets trends – with innovative mindsets and a pulse on what is happening in fine dining, street food, and the home kitchen, specialty purveyors will seek out hard-to-find items and bring them to the masses. By making unique ingredients more readily available, specialty food companies help expand the footprint of global ingredients while expanding people's palates and minds.
For example, within a month of arriving in America in the late 1930s, Bruno Scheidt identified a market for dried mushrooms and began importing them from his original supplier in France. To this day, Roland Foods has maintained our relationship with this supplier.
Specialty food purveyors have the power to share unique, innovative, and global flavors with the world. At Roland Foods, we're on a mission to bring the world to your table.
Roland Foods | Specialty Food Importers
Roland Foods got its start in 1934 when Bruno and Suzanne Scheidt founded the company in France after fleeing Germany to escape the Nazi regime. The couple relocated to America in 1939 and after one month in the States, Bruno began importing specialty ingredients into the country.
Over the years, Roland Foods has continued to expand our portfolio of specialty foods, focusing on importing unique and hard-to-find ingredients from all over the world – especially Europe and Asia. The company has taken an innovative approach to the business, oftentimes being the first-to-market with new and exciting products that have withstood the test of time.
Today, we continue to source specialty foods from across the globe, maintaining strong relationships with suppliers, vendors, and customers.
Learn more about our historical timeline here.
Specialty Foods Global Sourcing
Specialty food purveyors source high-quality, unique, and inventive products from all over the world. This means that building and maintaining relationships with people from all aspects of the industry – from growers to suppliers – is essential.
At Roland Foods, we work with hundreds of supplies from over 40 countries, and many of these industry relationships have been growing since our inception. In particular, our vetting process when introducing new specialty ingredients to our portfolio is a strong differentiator in the marketplace.
The Roland Foods' Vetting Process

Once our sourcing team finds new ingredients to introduce to our portfolio, our internal FSQA team goes through an extensive vetting process to determine which products we want to add to our offering.
We share with our suppliers high quality and consistency standards and are known for our unwavering commitment to excellence.
Region Highlight | Specialty Foods from Around the World
Specialty food is sourced from all over the globe from the places that make them best. Below, we discuss some major regions where Roland Foods sources many of our unique ingredients.
Europe
Europe is known for its diverse flavors, fine dining, and ingredient diversity. So, it is not surprising that many of our Roland Foods specialty ingredients are sourced from the continent. Italy, in southern Europe, is the source of several of our fine ingredients. Let's dive into a few of our premier Italian specialty food products.
Italy
Situated on the Mediterranean, Italy known for being the source of some of the best food in the world. From fresh fish to handmade pasta, the cuisine of Italy can satisfy any palate. The country's offerings differ from north to south, with climate, landscape, and cultural influence all contributing to differences in regional culinary expressions. A popular cuisine throughout the world, Italy is also known for being a source of premium specialty ingredients. Let's explore a few different Roland® products from Italy.
Balsamic Vinegars and Glazes
Roland Foods' suite of balsamic vinegars and balsamic glazes are some of our most popular specialty ingredients. The balsamic vinegar comes from Modena, a city in Italy's northern Emilia-Romagna region, northwest of Bologna. Aside from its notoriety for fast Italian vehicles, Modena is a charming and fast-paced city that is also the source of the highest quality balsamic vinegar. Starting with white Trebbiano grapes, creating the vinegar requires an involved aging process, utilizing barrels of different woods that influence the flavor and aroma of the vinegar.
Some of our highest quality Roland® Balsamic Vinegars include the Gold-Quality and Diamond-Quality, which both possess beautiful dark hues and thick texture.
Our Balsamic Glazes are also sourced from Modena but are further thickened to an ideal consistency perfect for drizzling. They come in numerous flavors, including traditional, pomegranate, fig, and blood orange, to name a few.
You can utilize balsamic vinegar and balsamic glazes in a plethora of ways, especially as a condiment atop delicious Italian cheese, meats, and even fruits.

Truffle Oils
Truffles are edible fungus (or mushrooms) that are grown underground near tree roots. These mushrooms notoriously come with a high price tag because they are difficult to forage and have a short shelf life. Because of truffles' earthy texture and color, they are not easily spotted by the human eye. Instead, truffles are typically discovered through the hyper-sensitive sniffing techniques of dogs and pigs.
The aroma and flavor of truffle is distinct and instantly recognizable, so much so that only a small bit of it is necessary to enliven dishes. There is a difference, however, between black and white truffles. Black truffles possess a more intense earthy and umami flavor, while white truffles are more aromatic and possess a subtle, yet discernable truffle flavor.
Because of the expense and shelf life of fresh, raw truffles, products (like truffle oils and creams) have been developed to help cut cost while maintaining the ingredient's quintessential flavor and aroma.
In quality truffle oils, pieces of real shaved truffles are infused into olive oil. Roland® Organic White Truffle Oil and Organic Black Truffle Oil both feature truffle shavings cultivated in Italy. Learn more about our truffle oils in this Product Spotlight.
Fig Jam
One of our newest products, Roland® Fig Jam has only five ingredients. Made from 65% figs and acacia honey, the delicious product is made in Italy and is free of any high fructose corn syrups.
Figs are grown throughout Italy, but particularly thrive in the sunny southern region. Italians are known to take pride in their gardens, and fig growers are no exception. As mentioned here in the Italian Tribune, in Italian culture, figs represent fertility, peace, and prosperity.
Because of its quality ingredients, our fig jam possesses a light and fresh flavor and hearty texture, perfect for incorporating into charcuterie boards or as a spread on toast and biscuits.
Discover our Italian products here.
Spain
Spain is full of rich history and culture, and the cuisine is no exception. Considered the most tourist-friendly country, people flock there to experience the unbeatable weather, historic landmarks, popular beaches, and welcoming people. When it comes to food and drink, Spain is known for their tasty wines and tapas style of eating.
Anchovy Paste
Roland® Anchovy Paste is made from top quality Spanish anchovies which are ground into a paste. The paste packs a punch, adding a strong umami flavor to any dish. Sought-after in the foodservice restaurant industry, anchovy paste is a secret weapon for chefs.
Greece
The Acropolis, gorgeous islands, and Mediterranean cuisine – Greece truly has it all. Greek culture is strong and hinges heavily on mythology, philosophy, and architecture. When it comes to cuisine, Greece is known to incorporate rich oils, poultry, seafood, and wheat. The country's street food includes gyros and souvlaki, with pita and feta cheese being cornerstone items. Although much of Greece's landscape is not ideal for agriculture, they specialize in olives and several fruits and vegetables.
Kalamata Olives
Kalamata olives are synonymous with Greek cuisine. Known for their briny flavor and deep purple hue, these olives are often eaten on their own or atop salads and pizza. Try Roland® Kalamata Olives for a flavor-packed garnish or tasty snack.
Explore more Mediterranean Products.
Asia
Asian cuisine is diverse and flavorful, which is why it is so popular at the moment, as we mentioned in our recent Fine Foods Industry Trends & Predictions Guide. The cuisine encompasses several major regions throughout the largest continent. Characterized by unique flavors including ginger, sesame, and chili, as well as a focus on rice, noodles, and an array of meats, Asian cuisine is as diverse as the continent itself is.
Across Asia, popular cooking methods include stir frying and steaming. East Asian cuisine spotlights staples like noodles, rice, and seafood. In Southeast Asia, you will find a focus on citrus and herbs, with flavors like lime and lemongrass adding brightness. With a continent so broad and diverse, there are virtually no limits to the types of cuisine available to enjoy.
At Roland Foods, we have been sourcing specialty ingredients from Asia for decades. Below, we'll dive into some of our most popular Asian products.
China
A country of East Asia, China is the largest of all Asian countries and has the largest population of any country in the world. Being so large, China is a widely diverse country, with geography spanning from some of the tallest mountains to the lowlands. The climate also varies greatly, making China a prime location for the most exotic plants and animals. Because of its vast diversity, China is a valuable location for sourcing specialty foods of many different types.
Asian Noodles
Noodles, in all shapes and sizes, are mainstays of Asian cuisine. They have a place in Asian culture and history – having been a staple item for thousands of years. Noodles also have symbolic meaning in Asian culture, with the length of noodles representing longevity and prosperity. Many of our Asian noodles are from China, but we also source them from Taiwan and Thailand.
Want to learn more about the differences between popular Asian noodles? We break it down in our blog Types of Asian Noodles.
In the mood for noodles? Check out our recipe for a Lo Mein Noodle Bowl here.
Water Chestnuts
Water Chestnuts, the bulbs of a Southeast Asian marsh plant, have a mild nutty flavor and firm, crisp texture that is maintained even after cooking. A popular ingredient in Chinese cuisine, their versatility shines as they absorb the flavors of the sauces and spices they are dressed in.
Mandarin Oranges
Bright citrus fruits, mandarin oranges are tender, juicy, and bursting with flavor. Sourced from China, they are perfect for salads, desserts, and baked goods.
Taiwan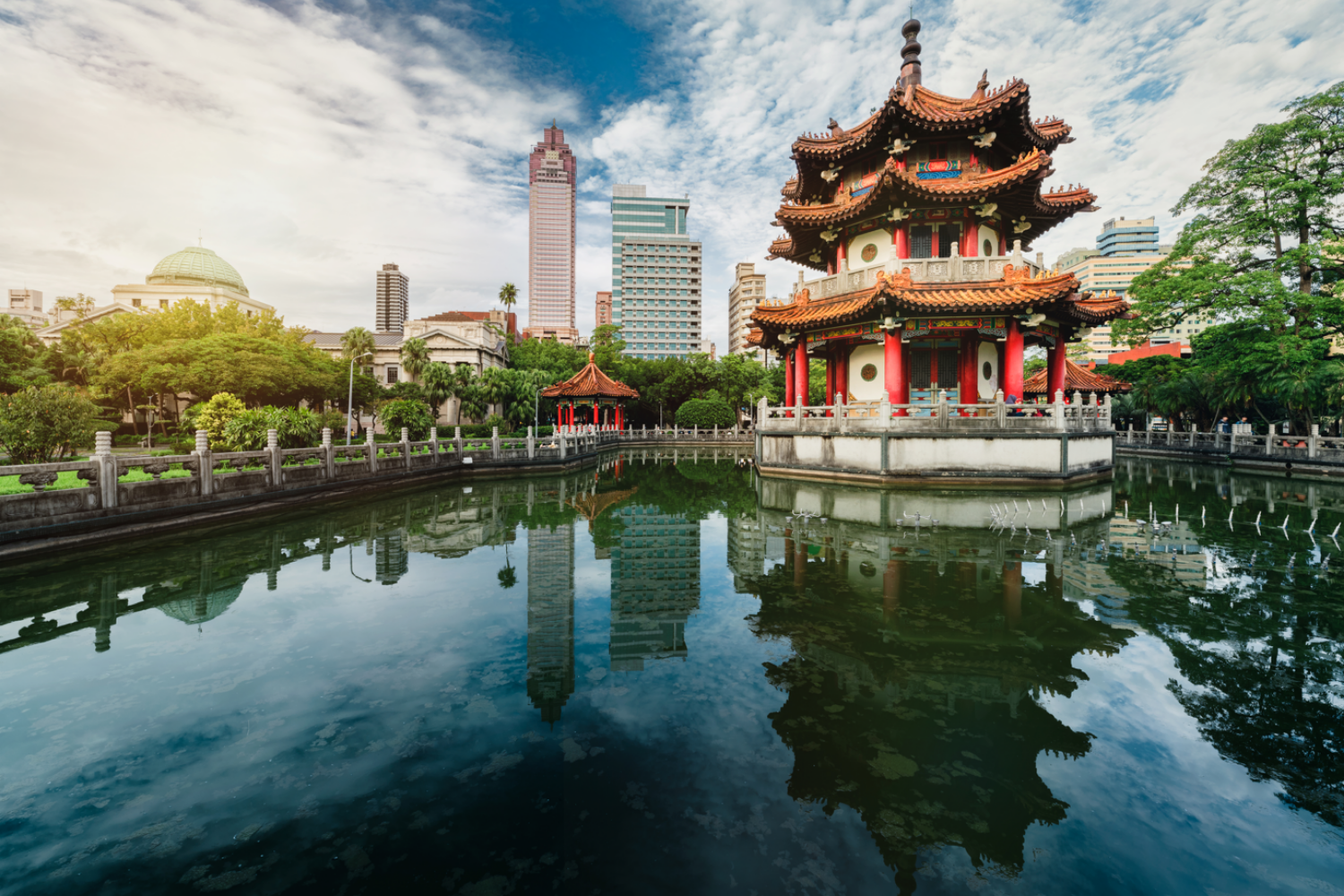 Taiwan, also located in East Asia, is a semi-tropical island possessing mountains in the east and sloping plains in the west. Known as a technological hub with a bustling population, Taiwan is also a prime location for crops due to its climate and vegetation. Seafood is another strength of the country, given its proximity to the East China Sea, South China Sea, and Pacific Ocean.
Sesame Oil
Sesame Oil is made from toasted white sesame seeds, giving it an aromatic and nutty flavor. Additional variations, such as hot sesame oil, include flavor from chilies, making it rich with fiery flavor.
Sesame oils are used in traditional Asian cooking and can be used for marinades, dressings, and as a condiment.
Vietnam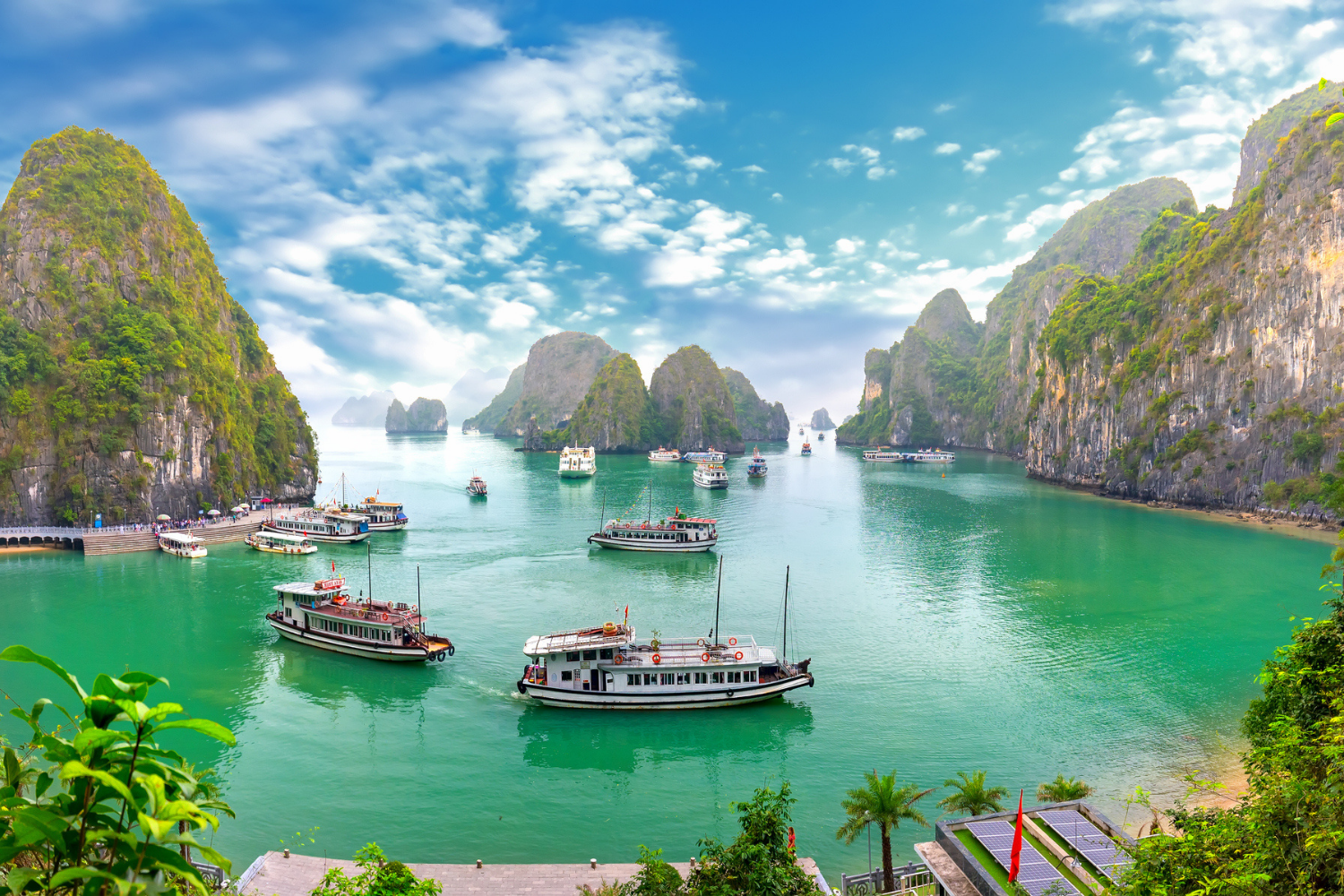 Located in Southeast Asia, Vietnam is known for its busy cities, beautiful beaches, and French Colonial architecture. Vietnam's vegetation is rich and diverse and its climate is tropical, making it a good location for sourcing crops such as rice, sugarcane, and nuts. With a rich culture and delicious street food, Vietnam is a tourist destination.
Coconut Milk
Coconut Milk is a versatile and flavorful ingredient made from coconuts. It possesses a velvety texture and can be used as a replacement for dairy or other milk products. With a vibrant and sweet flavor, coconut milk is a pleasing addition to meals and is used often in Southeast Asian cooking, from curries to soups.
South Korea
Another East Asian country, South Korea is known for its green countryside, historic Buddhist temples, and islands. South Korea experiences cold winters and hot, humid summers; the summer weather allows for varied vegetation. Another technologically rich country, South Korea is strong in both tech and automotive sectors. Heavily influenced by Buddhism, South Korea is known for its humble culture. Some well-known cuisine from the country includes kimchi, bulgogi, and bibimbap.
Gochujang
Possessing a strong umami flavor along with fiery chilies, gochujang is a paste used in Korean barbecue marinades, sauces, and stews. Because it is a flavorful paste, gochujang has recently been used in culinary crossovers including traditional European dishes.
Discover all of our Asian Products here.
Africa
As the second largest continent in the world, Africa is centrally located with a close proximity to regions of Europe and the Middle East. From deserts to rainforests, the continent is rich with exotic flora and fauna as well as historic landmarks including the Great Pyramids and the Nile River. African cuisine is unique and categorized by flavorful spices, grains, and meat.
Morocco
Morocco, in Northern Africa, is a country influenced by European and Middle Eastern regions that surround it. Known for the Sahara Desert, impressive architecture, and its diverse geography, Morocco is a tourist attraction for many.
Sardines
The wide selection of Roland® Sardines are imported from Morocco. These tiny oily fish have a savory flavor and can be used in several ways. Eat them raw atop of toast or add them to cooked seafood dishes for an added umami flavor.
Learn all about sardines and other tinned fish in this blog.

Ras el Hanout
Ras el hanout translates to "best of the shop," and this spice blend lives up to its name. Originally from Morocco, it owes its warm fragrance and flavor to a combination of turmeric, allspice, cumin, cinnamon, and clove. Try Roland® Ras el Hanout Spice Blend in soups and stews, as a dry rub for lamb or poultry, or sprinkled over roasted veggies.
Specialty Foods | Bringing Fine Ingredients from Across the Globe to You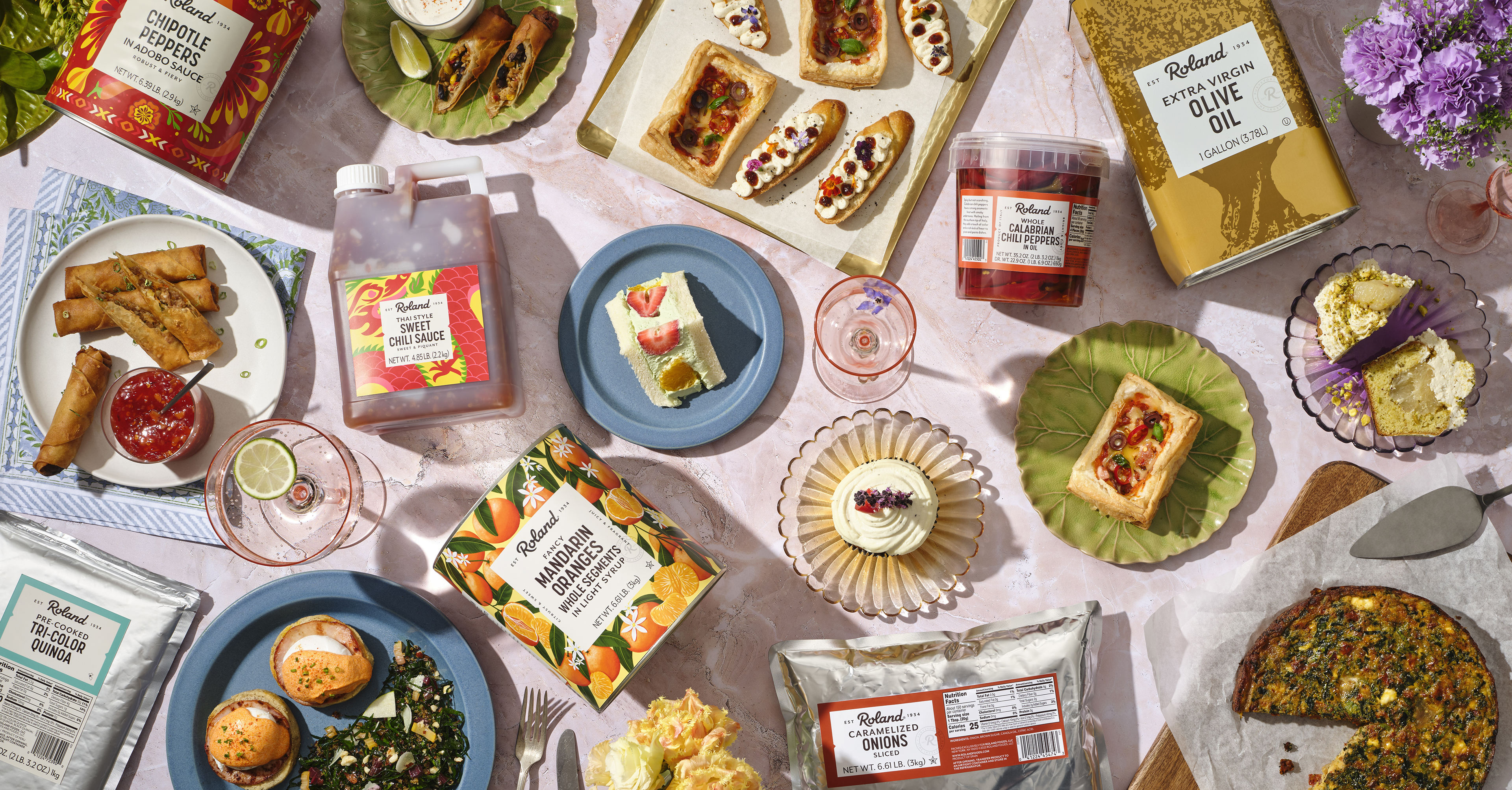 The specialty foods industry is a category of high-quality unique ingredients sourced from places across the globe that make them best. At Roland Foods, we have been bringing global ingredients to kitchens and pantries for over 85 years, allowing these unique flavors and ingredients to be shared with the masses. With many people looking to explore more global cuisine, the availability of global ingredients is more important than ever.
Related Specialty Products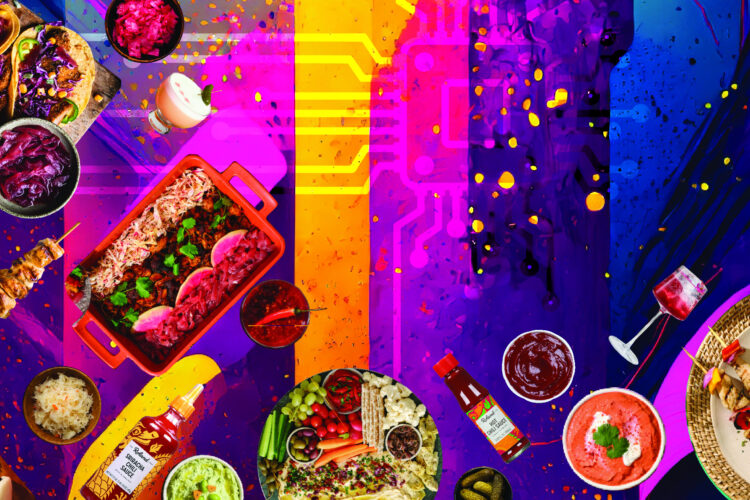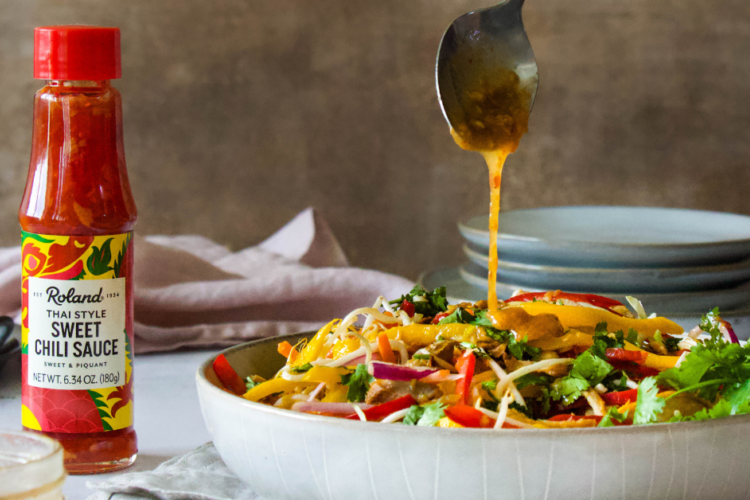 September 11, 2023 | Ingredients 101
---
What is Thai Sweet Chili Sauce?
What is Thai Sweet Chili Sauce? This in-depth guide explores the sauce's origins, suggested applications, and culinary inspiration.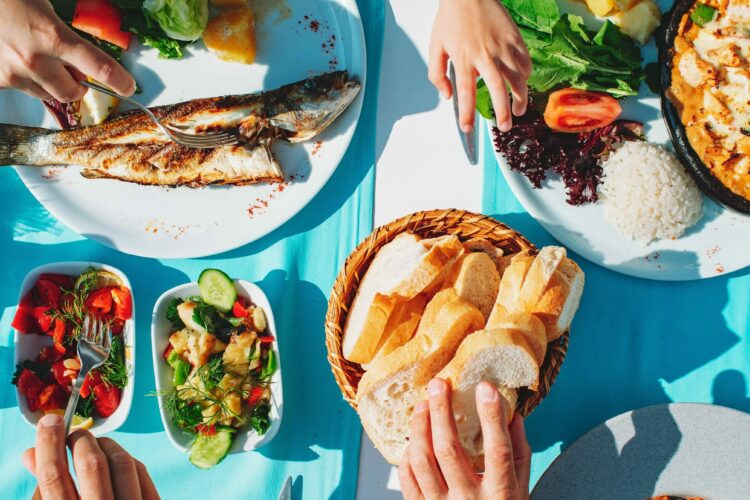 August 03, 2023 | Food Trends
---
The Mediterranean Kitchen | A Guide to Mediterranean Cuisine
Looking to create your own Mediterranean kitchen? In this comprehensive guide on the Mediterranean diet, we explain the method behind the Mediterranean lifestyle, how to follow the cuisine, its proven health benefits, and how it's popping up on restaurant menus across the United States.