Diamond-Quality Balsamic Vinegar of Modena
Roland® | #70558
Balsamic Vinegar was born in Italy nearly ten centuries ago. This sweet and tart vinegar is made from cooked grape must, which lends the vinegar a beautiful dark color. Roland® Diamond-Quality Balsamic Vinegar of Modena has a thicker texture compared to standard balsamic vinegars, perfect for drizzling as is on to salads, grilled vegetables, and even ice cream or fresh strawberries.
You May Also Like
Dijon Mustard Glaze made with Balsamic Vinegar of Modena
#76348 | 12.84 FL. OZ.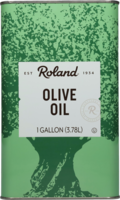 Olive Oil
#70640 | 1 GAL.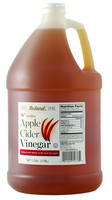 Apple Cider Vinegar- 6% Acidity
#70776 | 1 GAL.

White Truffle Oil – Extra Virgin Olive Oil with White Truffle Pieces
#70662 | 8.45 FL.OZ.