January 03, 2022 | Food Trends
---
Roland Foods' Fine Foods Industry Trends & Predictions Guide 2022
---
The fine foods industry is a unique sector that we've been a part of for 85+ years. At Roland Foods, our mission is to source the best ingredients from across the globe and bring them to your kitchen or pantry. We proudly service multiple verticals, from foodservice and industrial to consumer retail.
With seasoned experience within the fine foods category, we have built the relationships and knowledge necessary to recognize emerging trends. And today, we want to share our fine food trend predictions with you.
In this Roland Fine Foods' Industry Trends & Predictions Guide 2022, we highlight emerging flavors and ingredients, items to watch, industry trends, and what we think will be the hottest recipes of 2022. Read on for the intel.
In this Blog:
More Focus on Global Flavors...And Spice – We will see a rise in Thai and Mexican cuisines in multiple formats, as well as a focus on spicy foods.
Lifestyle Diets Endure – People will continue to test out different lifestyle diets and plant-based options will remain prominent.
Sourcing is Significant – Consumers, especially Millennials and Gen Z, care about where their food comes from. Transparency will be key in 2022.
At-Home Entertaining Remains as In-Office Schedules Return – People will continue to entertain at home and need smart solutions for menu ideas. When it comes to work, we predict more people will be returning to offices in 2022 and that they'll be hungry for meal prep ideas and easy weekday recipes.
More Focus on Global Flavors…And Spice

Exploration of global cuisine has been on the rise in recent years, and it shows no sign of slowing down. We predict home cooks will be even more interested in testing their kitchen capabilities by trying out recipes from around the world. And spice will have a prominent place in recipes this year.
Turn Up the Heat
Spice is nice, and we predict there will be more focus on spicy flavors in 2022. Just look at how Google Trends queries for "spicy foods" have increased over the past 5 years. People are eager to expand their palates and incorporate spice into everyday recipes.
Thai on the Rise
Thai cuisine will have a moment in 2022, with its sweet and spicy flavors sending cooks to the internet in search of unique dishes and techniques. According to Google Trends, Thai Cuisine and Mexican Cuisine have been among the top food-related topics in the past 12 months. Thai Boat Noodles and Thai Red Curry Paste have been hot inquiries in the last few months and "How to make Pad Thai" searches have increased by 1,200%! Also being heavily researched is Tom Kha Kai, a spicy and bright soup that combines floral lemongrass and creamy coconut milk. Searches for "Pinto Thai Food" have popped up recently too, as the traditional lunch box food gains popularity.

Hungry for Thai? Test out our Coconut Thai Rice Noodles with Lime and Basil Recipe, and be sure to use these Roland® fine food products in your next Thai-inspired meals:

Mexican on the Menu
Another popular cuisine that we think will come further into focus in 2022 is Mexican, and for good reason. Mexican cuisine balances spice, smoke, and citrus for dishes that excite and intrigue. Typically, Mexican food consists of hearty meals full of deliciously marinated meats, rice, beans, and an array of cheeses, so there are plenty of recipe routes to explore here.
Birria in particular has been trending. In fact, "birria taco recipe" is the #3 recipe category on Google Trends. A Mexican beef stew, this flavorful dish can be adapted in many ways, eaten on its own or as a filler in tacos, burritos, quesadillas, and more.
Substitutes for traditional dishes will continue to expand, as more and more people look for a wider range of dietary and preferential options. For a lighter take on burritos and Mexican bowls, we suggest swapping out rice for flavored quinoas. Jackfruit is another trending item that can be substituted into many traditional Mexican dishes, from tacos to tortas. Check out our Barbecue Jackfruit Taco Recipe for a unique and plant-based twist.
In the mood for Mexican? Try these Roland® products in your next dish:
Lifestyle Diets Endure

Modern diets continue to evolve as people test out different eating habits to find what's right for them. Keto, plant-based, dairy-free, and vegan are just a few lifestyle diets that have become popular in the last few years.
And health isn't the only factor playing into people's decision to alter their diets. Climate change and carbon footprint are two major factors inspiring people to change their eating habits. In fact, according to a Deloitte survey, climate change and protecting the environment were the most pressing concerns for Gen Z.
Plant-Based Continues to Thrive
With the plethora of plant-based foods available, non-meat eaters can enjoy more diverse meal options than they could even five years ago. Even meat eaters are incorporating more plant-based items into their diets, due in part to health reasons and environmental factors. Just look at how "plant-based" queries have increased over the past 5 years.
Lentils are a great solution for plant-based lifestyles; these edible legumes are not only delicious, but high in protein and fiber.
Cooked and roasted vegetables have also topped Google Trends in the last few months, especially cooked cabbage, root vegetables, and butternut squash. These hearty vegetables are filling plant-based options for entrees and sides.
Check out our selection of Roland® Vegetables.
Sourcing is Significant

Younger generations, particularly Millennials and Gen Z, put emphasis on understanding the source of their food, arguably as much as they do the health benefits. This trend goes hand-in-hand with the fact that these generations are environmentally conscious.
According to a 2019 Whole Foods Survey, transparency in food sourcing is important to more than 65% of Millennials. And with the oldest group of Gen Z turning 25 in 2022, we expect this trend to increase.
Transparent labels and explicit nutrition facts are factors that will continue to matter to the generations with the most buying power.
Brands in the fine foods industry (and beyond) should strive to be open with their customers about where their products are sourced in order to build trust for years to come.
At Roland Foods, we've been sourcing unique ingredients from around the world since 1934. We still maintain strong relationships with our growers and suppliers, allowing us to provide premium products straight from the source to our customers. It's important to us to be transparent about our ingredients and their origins, which is why you'll find that information clearly and easily on our labels.
At-Home Entertaining Remains as In-Office Schedules Return
Home Entertaining Is Here to Stay

Home kitchens will remain test kitchens as people continue to entertain guests in the comfort of their own four walls. Still influenced by intimate gatherings that were a result of the pandemic, people will continue to host dinner parties and other get togethers with family and friends. And these events will be the hosts' chance to show out in the kitchen.
Snackable foods like charcuterie boards (check out our recipe), grazing tables, and hors d'oeuvres will still be in high demand, but we'll see the incorporation of more unique products within these displays to shake things up.
Our new Roland® Fig Jam is perfect for incorporating into appetizer boards and even brunch dishes. Check out our full charcuterie collection here.
Work Smarter, Not Harder
With entertaining comes a lot of hard work. Hosts will be looking for ways to make their jobs easier, which means creating impressive menus without too much effort. Ready-to-eat fine foods that need little to no prep will be treasured by hosts and guests alike.
Check out some of our most popular ready-to-eat and quick prep specialty products perfect for appetizers:
Office Return Means Meal Prepping and Quick Dishes
Although we believe the at-home entertaining trend will continue, we also predict that more people will be returning to an office environment in the new year. As people get used to busy back-to-office schedules, they will be looking for ways to create delicious meals in record time.
Meal prep will be a go-to solution for all mealtimes, from breakfast to dinner. Prepare-in-advance recipes like egg cups, grain bowls, and crockpot meals will help busy people stay satiated. Check out our line of grains, rice, and legumes, which can be made in advance and topped with your favorite vegetables and proteins. And get started on your meal prep with our easy and delicious Quinoa Buddha Bowl.
A Taste of 2022

A new year is upon us, which means a fresh slate and opportunity to be creative when it comes to culinary endeavors. We predict these top four fine food trends will emerge in 2022 and already can't wait to see what you'll create in the new year. Happy cooking!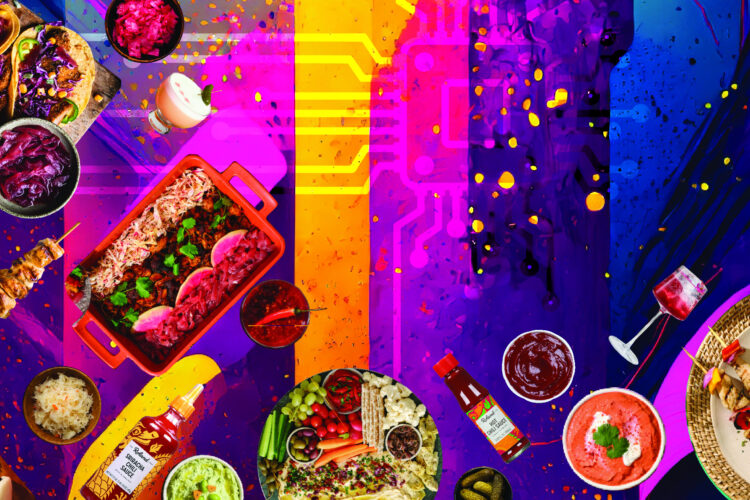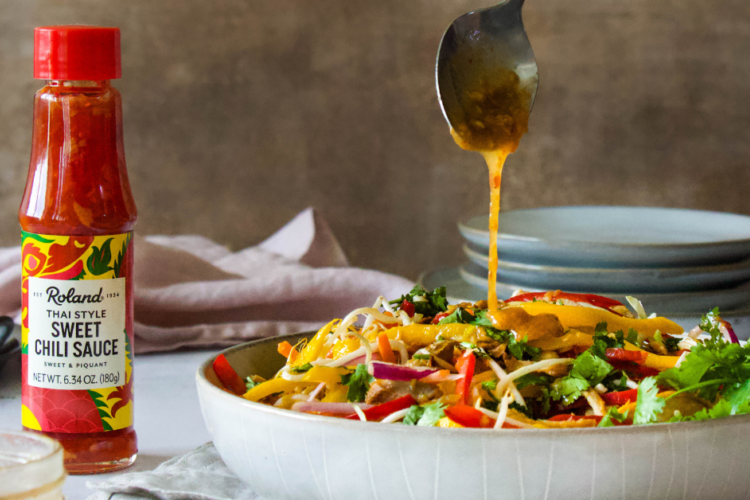 September 11, 2023 | Ingredients 101
---
What is Thai Sweet Chili Sauce?
What is Thai Sweet Chili Sauce? This in-depth guide explores the sauce's origins, suggested applications, and culinary inspiration.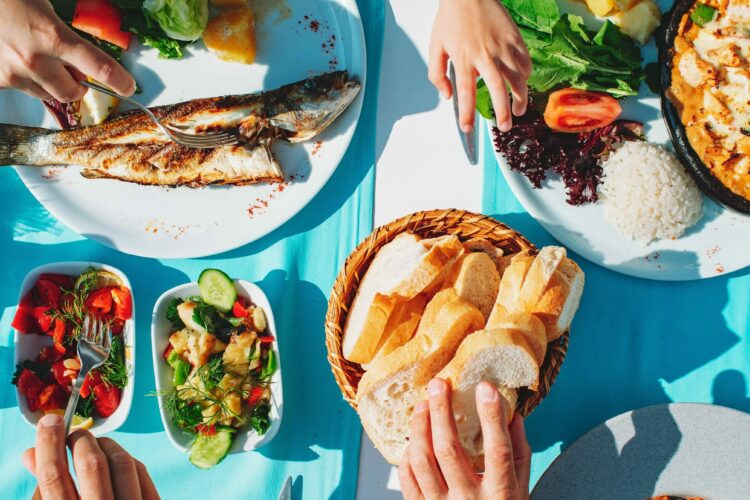 August 03, 2023 | Food Trends
---
The Mediterranean Kitchen | A Guide to Mediterranean Cuisine
Looking to create your own Mediterranean kitchen? In this comprehensive guide on the Mediterranean diet, we explain the method behind the Mediterranean lifestyle, how to follow the cuisine, its proven health benefits, and how it's popping up on restaurant menus across the United States.