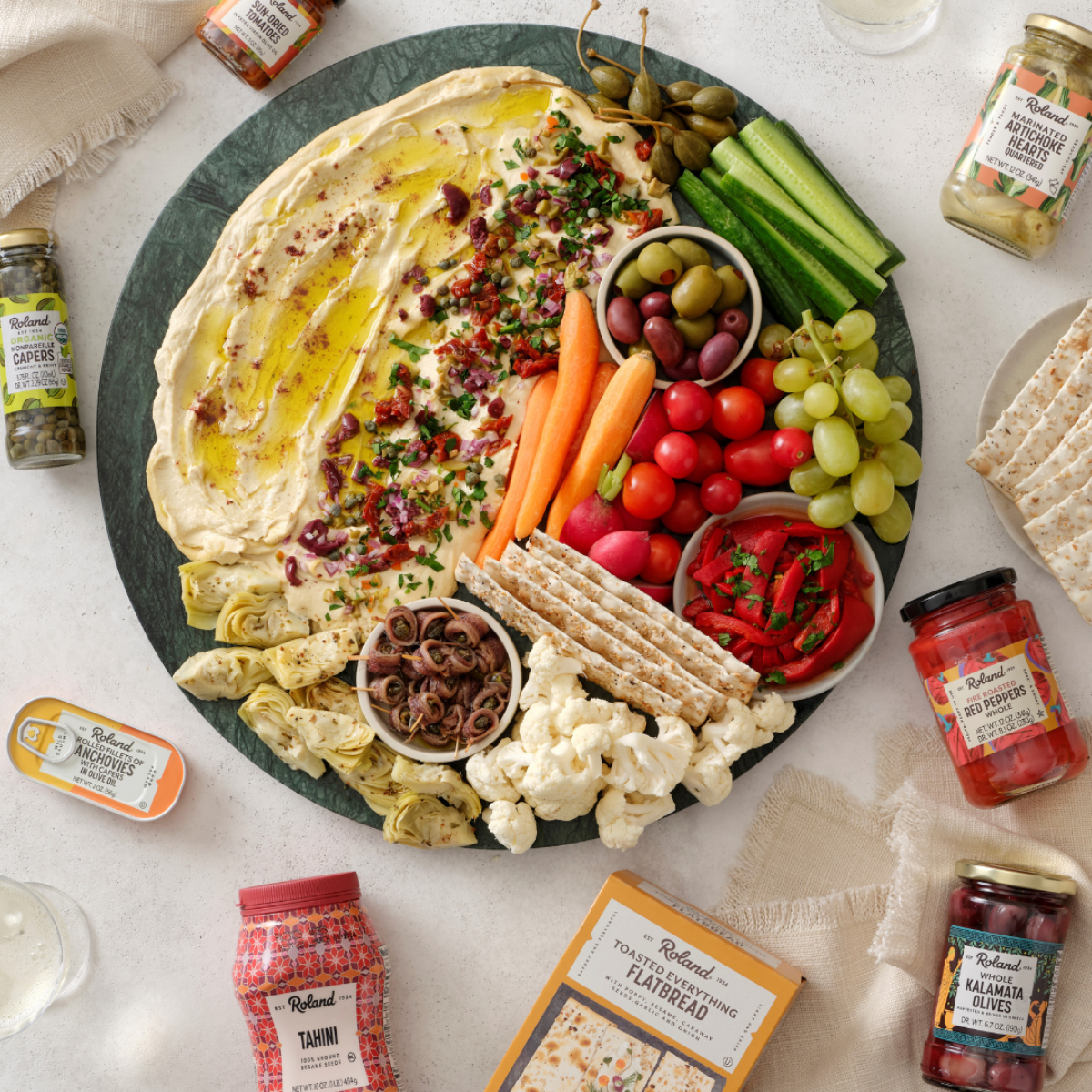 Hummus Grazing Board
Difficulty: Easy
Hummus boards are great for grazing at holiday parties! See how we built ours using a wide variety of Roland products.
Directions
Spread hummus around the edge of a serving platter
Chop up olives, sun dried tomatoes, red onions, and fresh herbs finely and arrange on top of the hummus to create a pretty and colorful layer
Drizzle the hummus with olive oil
Add accoutrements of choice, like fresh vegetables, fruit, anchovies, and stacks of crackers to the empty portion of the board for serving
Enjoy!
Chef's Tip: We arranged our ingredients in a grid pattern by color to make it more visually appealing!