Rolled Anchovies with Capers in Olive Oil
Roland® | #18224
Roland® Anchovies have a distinct flavor and are useful as a flavoring ingredient. These anchovies are packed into barrels, layered with salt, and weighted. They are then cured for up to 6 months, trimmed, rolled and packed in tins with capers and olive oil.
You May Also Like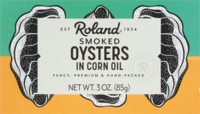 Premium Smoked Oysters
#24504 | 3 OZ.
Flat Fillets of Anchovies in Olive Oil
#18204 | 8.81 OZ.
Escargots - Giant Snails
#26014 | 7.76 OZ.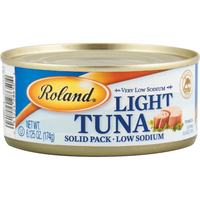 Light Tuna in Water - Low Sodium
#28650 | 6 OZ.