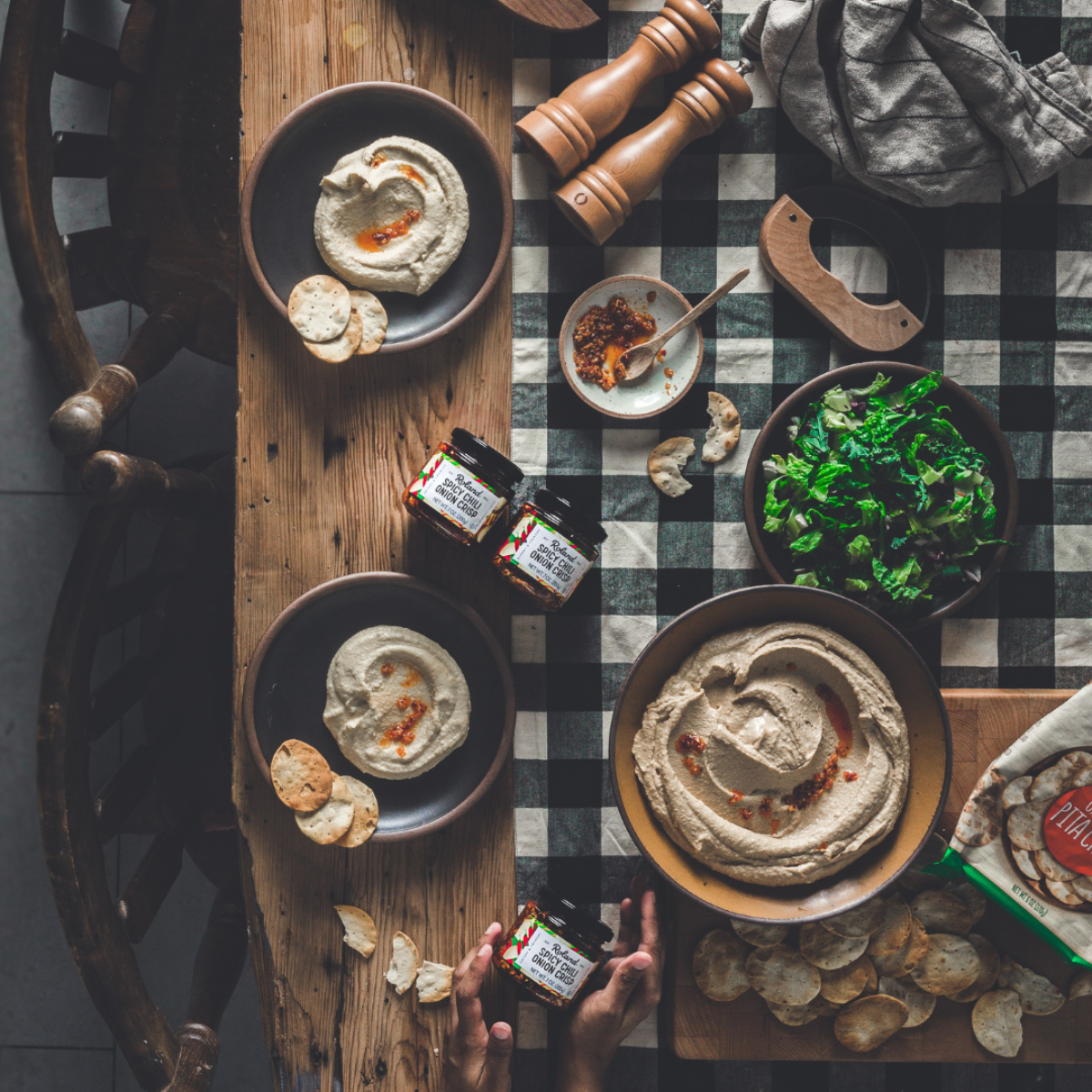 Spicy Chili Onion Crisp Hummus
Difficulty: Easy | Makes: 4-6 Servings
Smooth and creamy hummus with a kick of heat! This dip by Janani Elavazhagan (skillettoplate) is irresistible!
Directions
Combine the chickpeas, lemon juice, salt, tahini, garlic, and water in a food processor
Process until the ingredients are well combined and form a smooth consistency
Plate the hummus and top with Roland® Spicy Chili Onion Crisp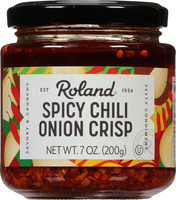 Spicy Chili Onion Crisp
#87723 | 7 OZ.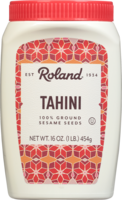 Tahini
#70150 | 16 OZ.