Tahini
Roland® | #70150
Tahini, a paste made from ground sesame seeds, has a creamy texture and nutty flavor. A celebrated ingredient in Middle Eastern cuisine, tahini is a versatile ingredient and can be used in a variety of dishes. Go traditional and incorporate it in home-made hummus, or take a modern approach and whisk it into your favorite vinaigrette.
You May Also Like
Organic Grained Dijon Mustard
#76214 | 7 OZ.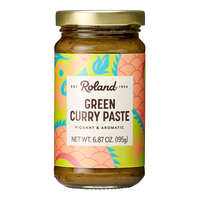 Green Curry Paste
#87240 | 6.8 OZ.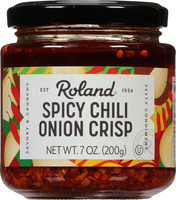 Spicy Chili Onion Crisp
#87723 | 7 OZ.
Mango Chili Sauce
#87300 | 6.76 FL.OZ.