Za'atar Israeli Couscous Salad
Makes: 12-16 Servings
Roland Foods' most popular Middle Eastern ingredient of 2017 is the star of the show in this satisfying side dish. Za'atar adds a zesty note, while tahini lends a welcome creaminess. Pistachio and olive oils bring the flavors home, with floral and spicy notes that kick things into high gear. Serve this dish at your next potluck dinner, or make a big batch on Sunday night for lunches through the week.
FOR THE SALAD
FOR THE VINAIGRETTE
Directions
In large pot, bring salted water to a boil, add 2 tsp. za'atar spice and couscous. Cook couscous until just al dente, drain and immediately rinse in cold water until couscous is cool.
While couscous is cooking, cut tomatoes, peppers, green onions, and chop pistachios. Set aside.
To make the vinaigrette, in a medium bowl, combine 2 Tbsp. za'atar spice, 1 Tbsp. and 1 tsp. za'atar tahini, ½ cup sherry vinegar and salt; whisk in oils.
Combine all remaining ingredients in a large bowl (reserving some green onions and feta cheese for garnish) and toss with vinaigrette. Taste and add more za'atar spice and salt if desired.
Garnish with green onion, feta cheese, and whole pistachios.

Pistachio Oil
#70648 | 8.45 FL.OZ.

Sherry Wine Vinegar
#70554 | 25.3 FL.OZ.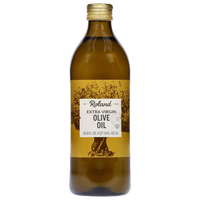 Extra Virgin Olive Oil
#70632 | 33.8 FL.OZ.