Piquillo Peppers
Roland® | #45598
Roland® Piquillo Peppers offer a velvety, firm texture and bright flavor to dishes. These triangular-shaped peppers, popular in Spain, are perfect for stuffing. Try them filled with a blend of fresh cheeses or a sausage-based stuffing.
You May Also Like
Large Whole Kalamata Olives
#71792 | 2 Kg Dw.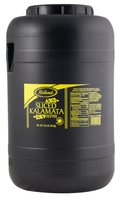 Sliced Kalamata Olives
#71738 | 22.04 LB. DW.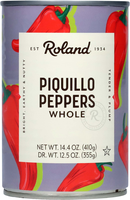 Piquillo Peppers
#45598 | 14.46 OZ.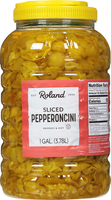 Sliced Pepperoncini
#45692 | 1 GAL.