Za'atar Tahini
Roland® | #70172
Roland® Za'atar Tahini is made with Za'atar, a Middle Eastern spice blend featuring dried herbs and spices. Roland® Za'atar Tahini has an aromatic flavor that's great for use with fish, meats and spreads.
You May Also Like
Spicy Bacon Flavored Ketchup
#75300 | 15 OZ.
Sweet Red Pepper Relish
#46795 | 110 OZ.
Extra Strong Dijon Mustard
#76278 | 10.08 OZ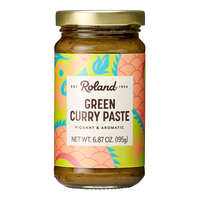 Green Curry Paste
#87240 | 6.8 OZ.