Za'atar Spice Blend
Roland® | #75066
Roland® Za'atar Spice Blend is a tart blend of spices including hyssop, sesame seeds, and oregano that is herbaceous and zesty. This spice blend is traditionally served atop labneh, a thick yogurt and served with bread. Our Za'atar Spice Blend is also excellent sprinkled on hummus, as a finishing touch to eggs and other proteins or vegetables or blended with olive oil for dipping.
You May Also Like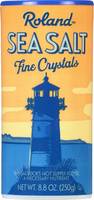 Fine Crystal Sea Salt
#70826 | 8.8 OZ.

Soy Sauce Sesame Seeds
#82452 | 3.52 OZ.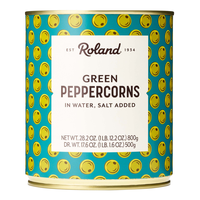 Green Peppercorns in Water, salt added
#70366 | 28.2 OZ.
Hot Curry Powder
#70106 | 16 OZ.