Pitted Oil-Cured Olives
Roland® | #71456
Roland® Oil Cured Pitted Olives are ripe olives that have been cured, pitted and packed. These Moroccan olives are oval and are approximately 3/4" in diameter. Their salty taste, oily, wrinkled skin and firm-texture flesh makes them irresistible!
You May Also Like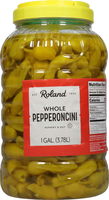 Whole Pepperoncini
#45694 | 1 GAL.
Sliced Red Mini Peppers Marinated with Garlic & Anise
#45744 | 28 OZ.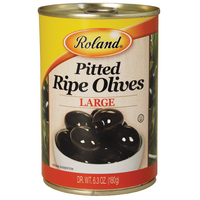 Large Pitted Ripe Olives
#71430 | 6.34 OZ. DW.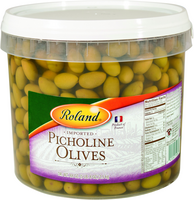 Whole French Picholine Olives
#71486 | 5.51 LB. DW.