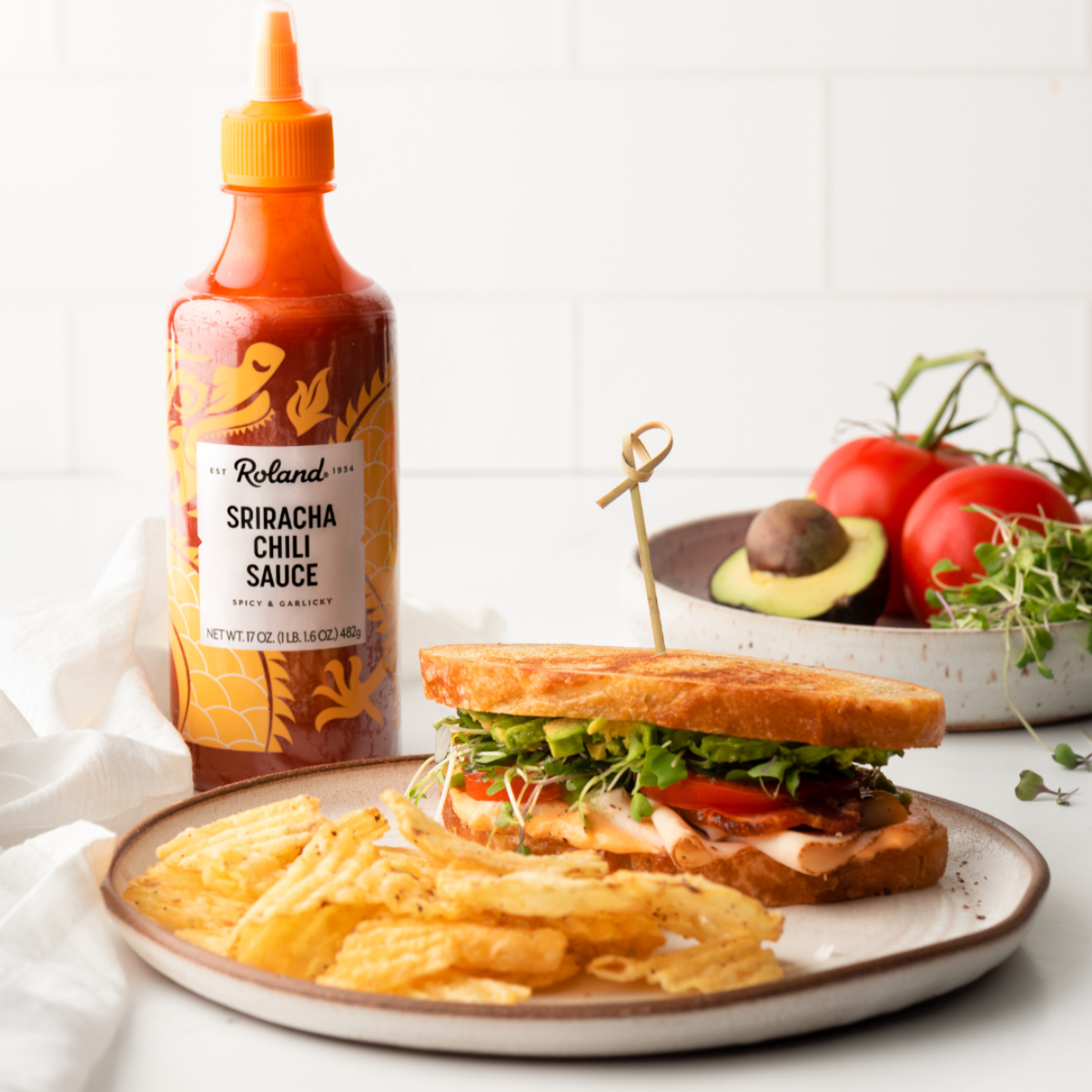 Club Sandwich with Sriracha Mayo
Difficulty: Easy | Makes: 1 Serving
Sriracha mayo? Yes please! Try it on this delicious club sandwich from creator Patricia Martinescu @bakecookrepeat.
For the Sandwich
Ciabatta bread, sliced
Roasted Turkey, sliced
Avocado
Applewood smoked bacon
Heirloom or vine tomatoes
Microgreens
Sea salt
Freshly cracked black pepper
For the Sriracha Mayo
Directions
Toast slices of your favorite bread. In a cast iron skillet or pan, cook bacon strips until crispy
Spread spicy mayo on one side of the toasted bread and half of a smashed avocado on the other. Then, add sliced roasted turkey, crispy cooked bacon and sliced tomatoes
Drizzle olive oil, sea salt and freshly cracked black pepper over both sides of the sandwich
Combine the two together and serve with a side chips. Repeat as needed

Olive Oil
#70626 | 16.9 FL.OZ.

Sriracha Chili Sauce
#87190 | 17 OZ.