Mediterranean Grilled Cheese
Difficulty: Easy | Makes: 1 Serving
This twist on a lunch classic combines savory Mediterranean flavors and cheese to create a melty sandwich.
Directions
Spread mayonnaise on the outsides of your slices of bread
Spread pesto on the inner pieces of your bread
Build and layer vegetables with cheese
Cook in a panini press or in a frying pan on the stove until cheese melts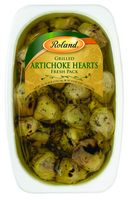 Grilled Artichoke Hearts Marinated in Vinegar and Oil
#31010 | 4.18 LB.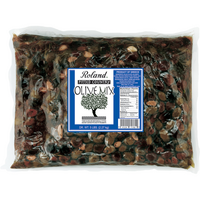 Pitted Country Olives Mix
#71760 | 5 LB. DW.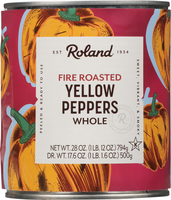 Fire-Roasted Yellow Peppers
#45648 | 28 OZ.