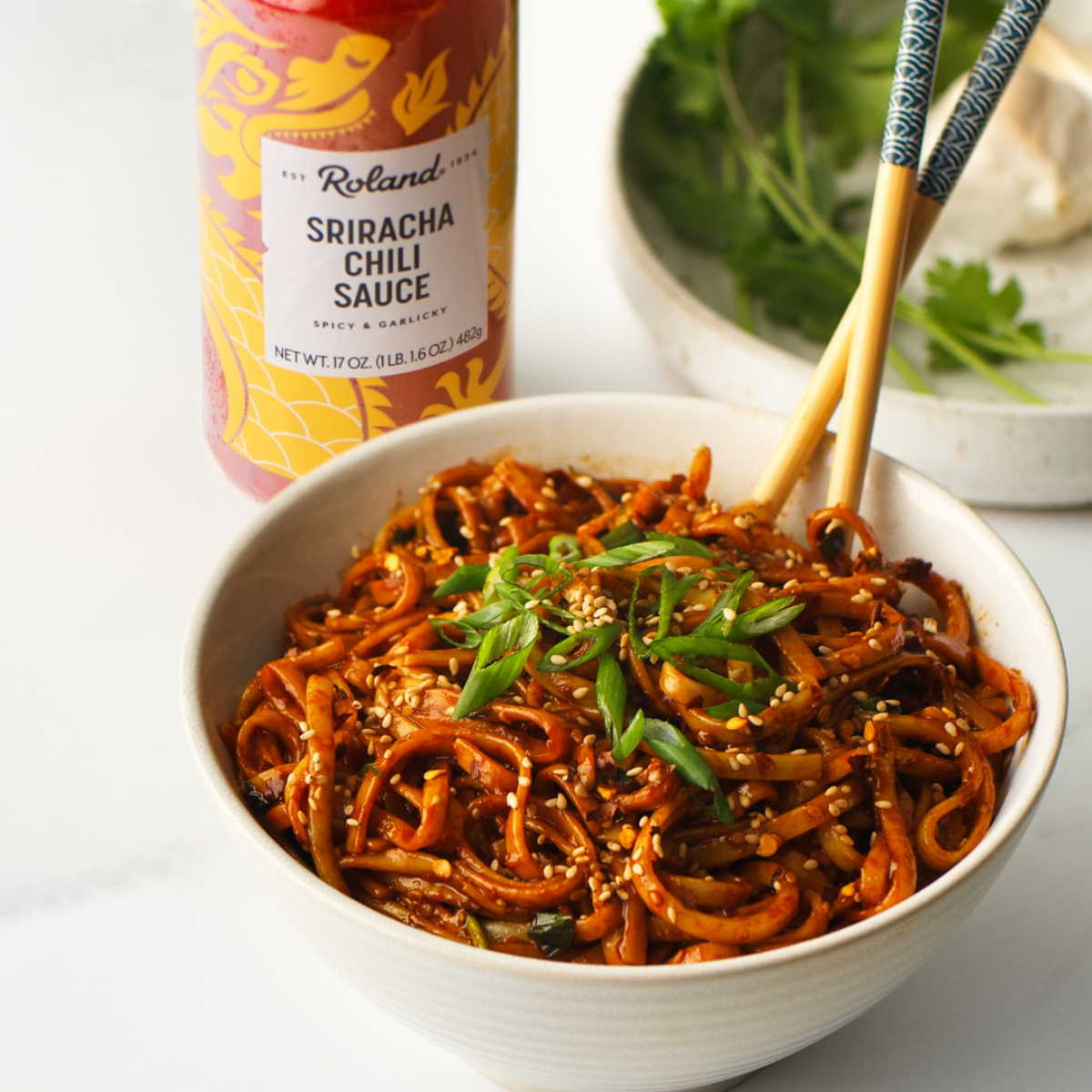 Sriracha Chili Garlic Oil Noodles
Difficulty: Easy | Makes: 1 Serving
These hot and spicy sriracha garlic chili noodles come together quickly for the perfect weeknight dinner. Follow Patricia (@bakecookrepeat) on Instagram for more!
Ingredients
1 tablespoon dark soy sauce
2 tablespoons low sodium soy sauce
2 teaspoons sesame seeds (plus additional for garnish)
2 teaspoons crushed red pepper flakes
1 tablespoon Roland® Sriracha Chili Sauce (get the Sriracha at Target)
2 cloves Garlic, finely minced
1 tablespoon fresh cilantro, finely chopped
2 green onions, chopped (plus additional for garnish)
1/4 cup neutral oil
Directions
Boil the noodles per package instructions. Rinse under cold water for a few seconds, drain and set aside
Heat the oil in a saucepan until sizzling hot
Add the noodles into a large bowl. Add the soy sauce, dark soy sauce, sesame seeds, crushed red pepper flakes, green onions, garlic, cilantro and sriracha on top of the noodles
Pour the hot oil over the noodles and toppings and mix until the noodles are evenly coated. Garnished with additional green onions and sesame seeds
*Find Patricia on Instagram at @bakecookrepeat

Sriracha Chili Sauce
#87190 | 17 OZ.

Organic Udon Noodles
#72314 | 12.8 OZ