July 07, 2023 | Foodservice Guides
---
Experiential Dining 101 | Giving Customers Unique Dining Experiences
---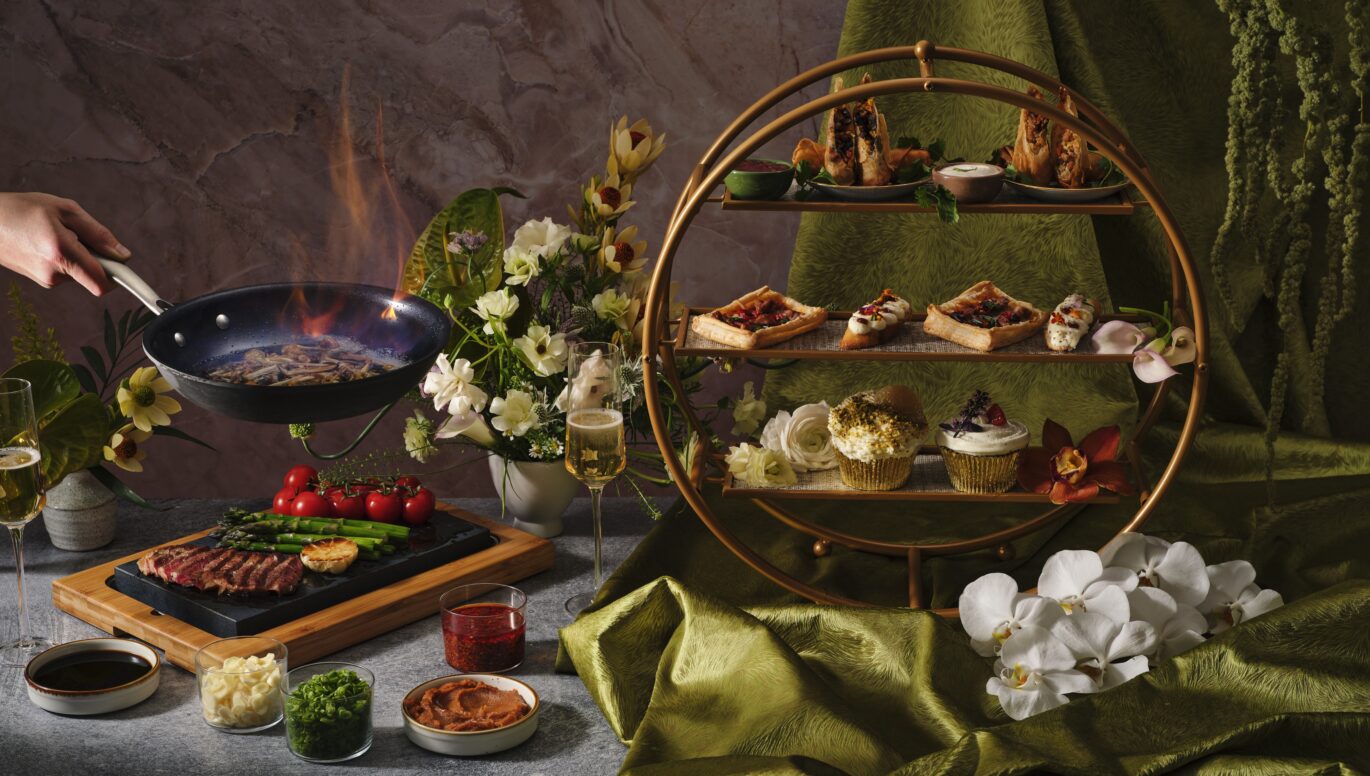 Experiential dining is a valuable strategy to increase customer interest in your restaurant, as well as affiliation for your brand.
As discussed in our 2023 Roland Foods Fine Foods Industry Trends & Predictions Guide, the appeal of restaurants has not faded, and in fact, consumers are now craving exciting dining experiences more than ever. In this blog, we're diving into experiential dining, from immersive concepts to photo-worthy presentations and impressive technology. We'll cover experiential concepts from QSR all the way to fine dining because providing an exceptional experience is possible for any type of restaurant.
Before we break it down by restaurant concept, let's explore why experiential dining is so important.
It's Always Been About the Experience
Restaurant dining has evolved since the first establishments opened their doors centuries ago. While concepts, service, and food have changed since then, the appeal of restaurants remains the same. These establishments provide customers with an experience - from delicious food and exciting ambiance to elegant service, every restaurant has something unique to offer. And experiential dining is just that – the ability to provide guests with a memorable experience at your establishment, which can be as simple as the ambiance or as elaborate as an immersive sensory meal.

People Crave Memorable Moments
The restaurant industry always faces challenges and uncertainty but navigating it in today's economic climate is even more of a feat. Consumers are eager to dine out but remain conservative with their spending habits. How can they have it all?
Cultivating memorable moments and unique dining experiences may be just what the customer needs to justify the bill. Datassential, a leading market research organization trusted by 90% of the top food and beverage companies globally, recently released a report on the 2023 restaurant industry trends. They polled consumers on the advice they'd give food industry professionals in the coming year. It's clear – consumers are hungry for new experiences. Check out some of the responses:
"I love trying new foods, so keep creating!"
"Food is a way to gather people together. Keep fostering the sense of community in food spaces."
"I want to see more in-restaurant dining. It totally irritates me that most Pizza Huts you can't dine-in anymore. Pizza Hut is an experience. Without the experience, I won't pay their prices."
Dreaming up unique and enticing concepts may seem unimportant in the grand scheme of restaurant planning, but is relevant in an ever-evolving and experience-focused world. Even the smallest effort, like a personalized email or improved restaurant ambiance, can help move the needle and attract new guests.
Doing It for the 'Gram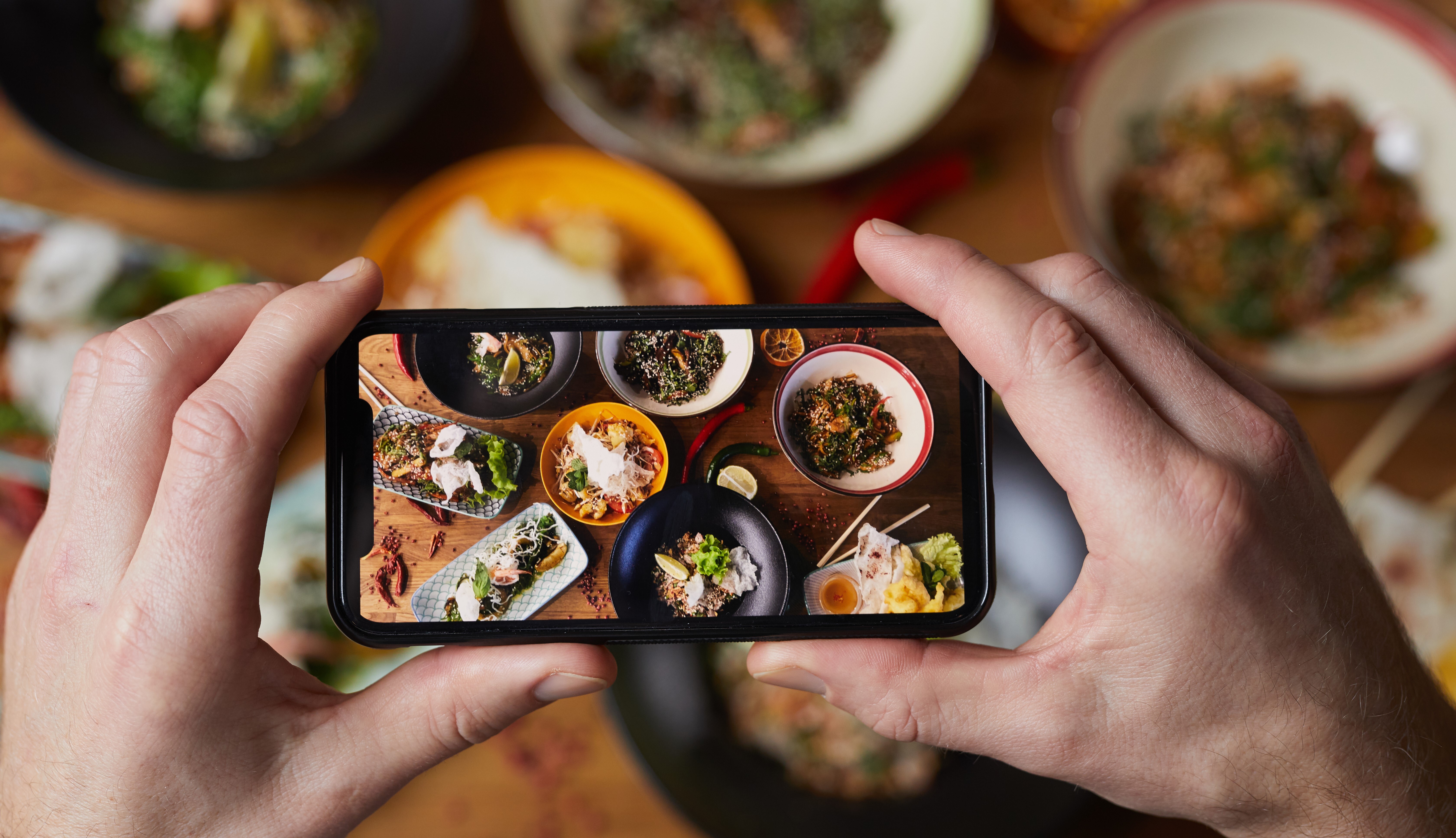 In an era where just about everything is shared on social media, standing out on platforms like TikTok and Instagram is a must for restaurants to attract attention, especially from target generations like Millennials and Gen Z (and Gen Alpha!)
A report by Kepios stated that there are around 4.76 billion social media users in the world, which represents nearly 60% of the total global population (datareportal). Creating unique and immersive experiences is one great way to stand out among the crowd and reach the massive population of social media users. Interesting and distinctive aspects of service make for the perfect Instagram post or TikTok video! Keep reading to learn more about eye-catching and photo-worthy concepts.
Phone Eats First
Did you know that a surprising 69% of millennials take a photo of their food before they take a bite (Maru/Matchbox)? The more interesting and appealing the presentation, the more likely a customer is to snap a picture. In fact, in a survey of 2,000 people, nearly 40% of people said they will order a dish with the sole intention of posting a picture of it on social media (TheTakeout)! User-generated content holds power on Instagram – the MGH marketing agency concluded that 45% of U.S diners have tried a restaurant based on social media postings (MGH).
Curious about concepts? Let's dive into experiential dining for each type of restaurant. We'll cover Fast Casual and QSR, National Chains and Casual Dining, and Fine Dining below.
Experiential Dining | Fast Casual and QSR
How can restaurant concepts – from fast food classics like McDonalds and Taco Bell, to new elevated QSRs like Cava and Roti – capitalize on experiential dining? Read on.

LTOs (Limited Time Offers)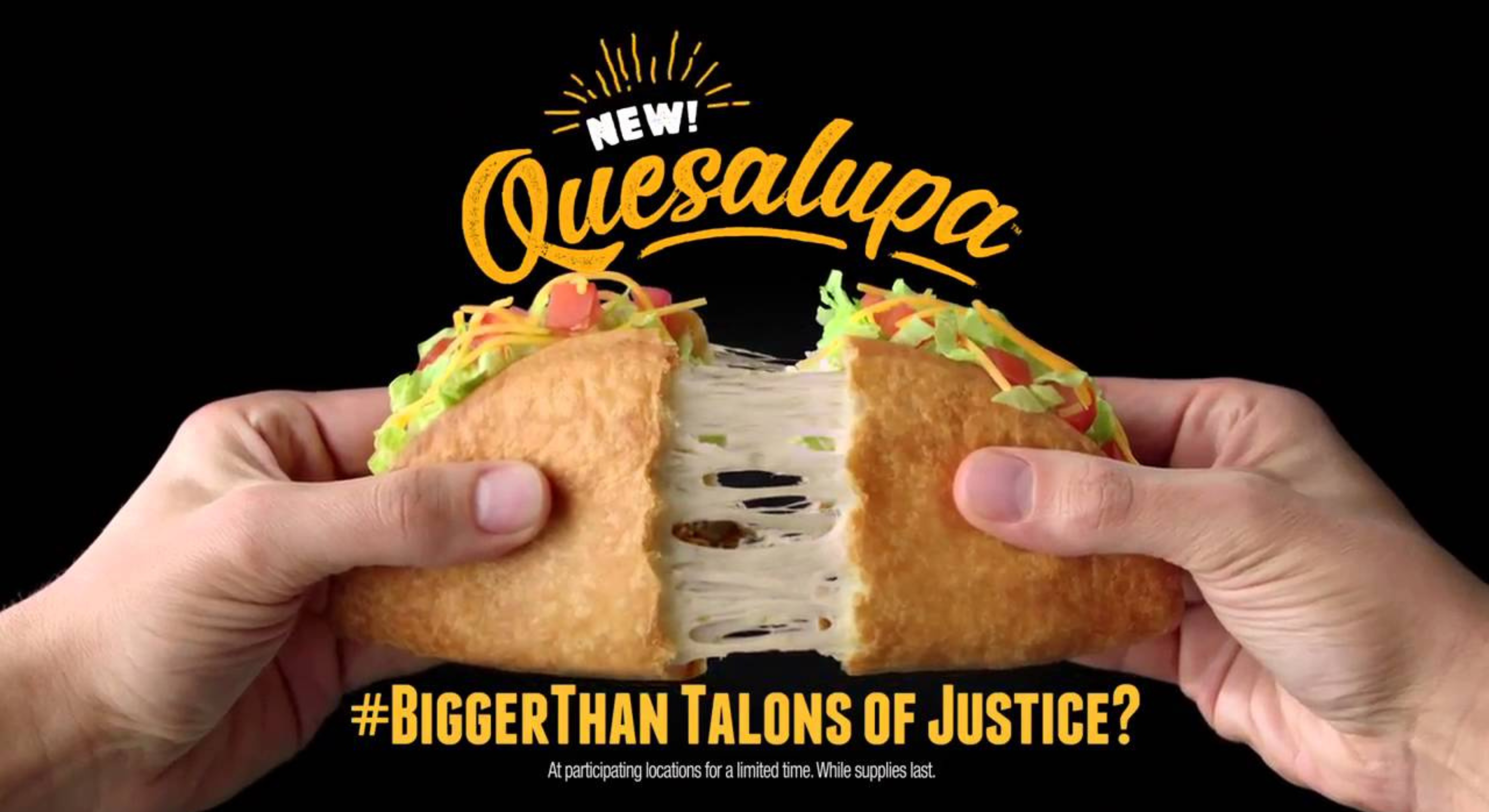 Limited-time offers have always been a reliable and effective way to boost sales and attraction (Doordash). Recently, there has been an uptick in consumer desire to bring back discontinued items. Many QSR restaurants have hopped on this trend and brought back fan favorites for a limited time, resulting in massive social media attention and increased sales. Taco Bell's Mexican Pizza and the Double Down from KFC are just a few recent successful relaunches.
In the past few months, there has been a large social media movement urging McDonald's to bring back their snack wraps. While the company has yet to take advantage of this popular LTO, competitors are ready to act. Wendy's recently announced that they will be adding a new menu item, very similar to the McDonald's snack wrap (CNN). Consider bringing back fan favorites for a limited time while this trend is still hot!
Roland Foods' unique selection of globally sourced products can bring authenticity and appeal to your LTO. With a portfolio that spans across 12+ cuisine types, we are here to help you concept exciting culinary fusions to attract new business.
P.S. - LTOs are important for national chains, too!
Convenience is Key
Efficiency and convenience are other ways to create a lasting impression on your diners. Following the 2019 pandemic, "temporary" drive-thrus and pick-up windows look like they are here to stay! The convenience that drive-thrus offer has boosted sales across the QSR category, and some establishments are choosing to keep them around for the long run.
No-contact drive-thrus are also on the horizon. With the rapid advancements we see in technology every day, it's no wonder they are making their way into the restaurant industry. Many consumers are looking to reduce contact and person-to-person interaction when ordering their food, and are craving quick and efficient experiences – both of which can be achieved with automated, digital-first ordering systems (Hospitality Technology).

Build Your Own
Allow your customers the opportunity to design their dish just the way they like it. Providing a selection of toppings, sauces, and proteins is an easy way to give consumers the power to customize to their ideal meal. This also gives freedom to those with allergies or dietary restrictions to pick and choose what works for them! According to food service research firm Technomic, 62% of consumers agree that the ability to customize their order is important when visiting a fast-casual restaurant.
Spice up your customizable offerings and include new flavors, global items, and unique toppings. Offering a wide selection of items allows customers to try new items and combinations. The same study concluded that "73% of consumers are more likely to visit a restaurant that offers new flavors [and] 66% of consumers are willing to spend more on a meal that features new flavors" (Technomic). Unique, customizable offerings will keep customers coming back, and keep ticket prices up!
Check out Mod Pizza, a fast-casual pizzeria that gives customers the opportunity to build their own personalized pizza! Mod Pizza customers can customize almost every aspect of their order from size to sauce, toppings, and crusts.
Experiential Dining | National Chains and Family Casual
Remember: Experiential dining isn't just for upscale establishments, so think about how fast casual and family casual concepts can think outside the box (or the to-go bag)!
National Chains
Attracting a wide demographic and typically having a large national footprint, chain restaurants like Applebee's and Olive Garden appeal to the masses. With so many national chains out there, experiential concepts can help chains beat out the competition. Below are a few ideas on how.
Sauce Bars and Samplers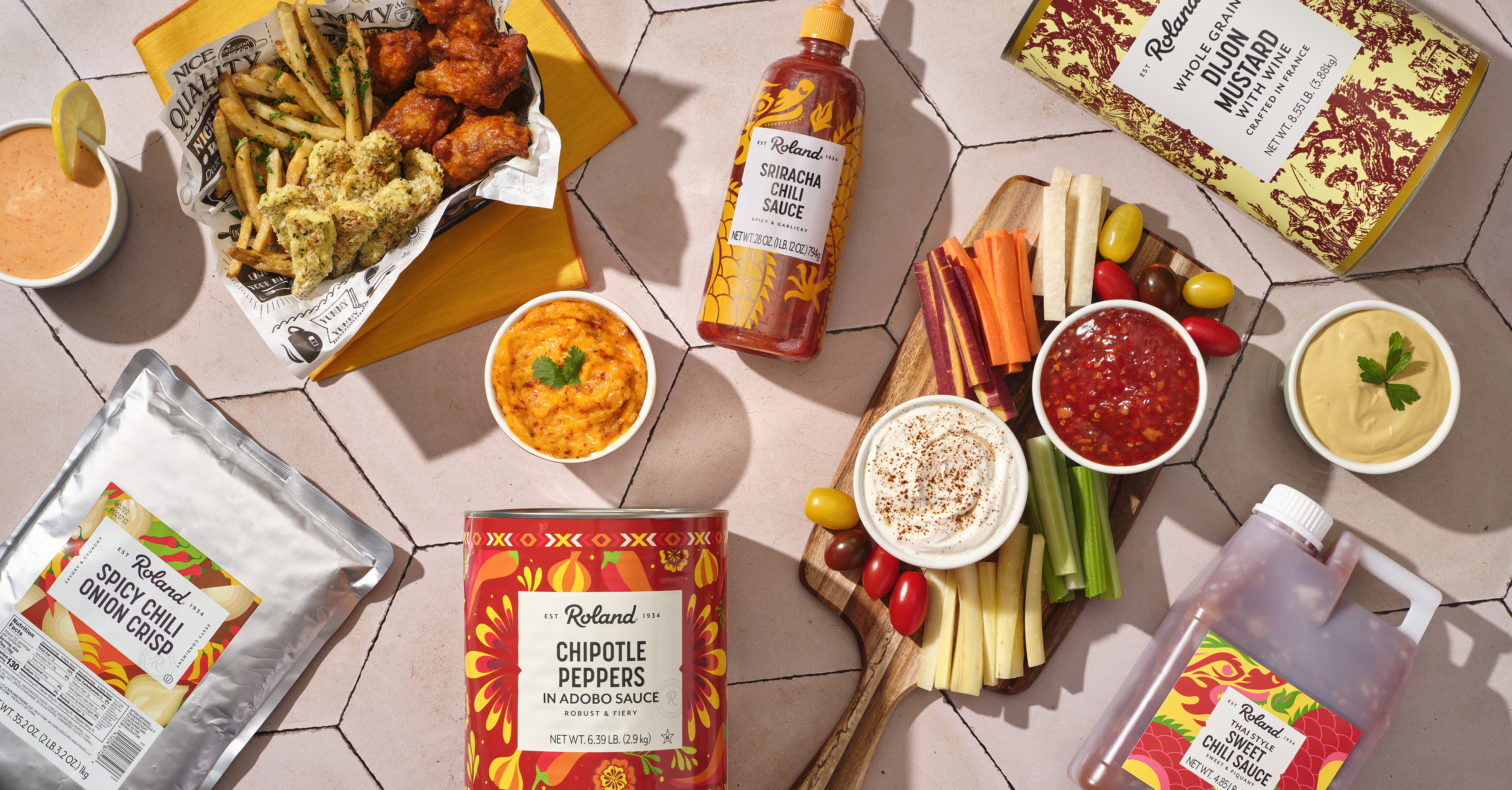 People love having the power of choice. Sauce samplers or sauce bars can take basic menu items, like French fries, to the next level. Offering guests, a wide range of choices in this format gives restaurant concepts outside of fine dining a way to be experiential.

A few fun sauce bar concepts we'd dig into:
Ranch Sampler: Ranch is a classic condiment with a cult-like following. Similar to mayo and aioli, there are many ways to riff on ranch to make it your own. Twisted Ranch in St. Louis, Missouri makes over 30 homemade ranch sauces daily. They provide customers with as many samples of each sauce as they desire for dipping and dunking! The "Ranch This Country Flight 13" showcases a spinning plate lined with 13 ranch samples of your choosing, complete with a basket of fries for dipping.
Guacamole Sampler: Guacamole is a staple appetizer at Latin and Mexican restaurants and can become experiential when turned into a sampler concept. Consider offering a bar of different styles of guacamoles such as spicy, sweet (with mango or pineapple), and umami. Take your guac bar to the next level by adding a queso dip sampler as a bonus option.
Chilis Dip Trio: The well-known fast-casual chain is beloved for their appetizers and snacks. A crowd favorite is the dip trio, which allows guests to choose three dips (skillet queso, white queso, fresh salsa, fresh guacamole, or house-made ranch) with tortilla chips for dipping.
Culinary Inspiration
Roland Foods offers vast array of premium global ingredients to build your sampler concept with.
Our line of Asian dipping sauces, such as Sriracha, Sambal Oelek, and Chili Garlic Sauce, are sure to spice up an appetizer menu. Try them as dipping sauces for dumplings, fries, and chicken wings.
Our classic Balsamic Glaze line, pesto spreads, and new Calabrian Chilis would be perfect as pizza toppers or to dunk your crust in.

The possibilities are endless! Explore our Catalog to discover products to fit your restaurant operation.
Food and Beverage Flights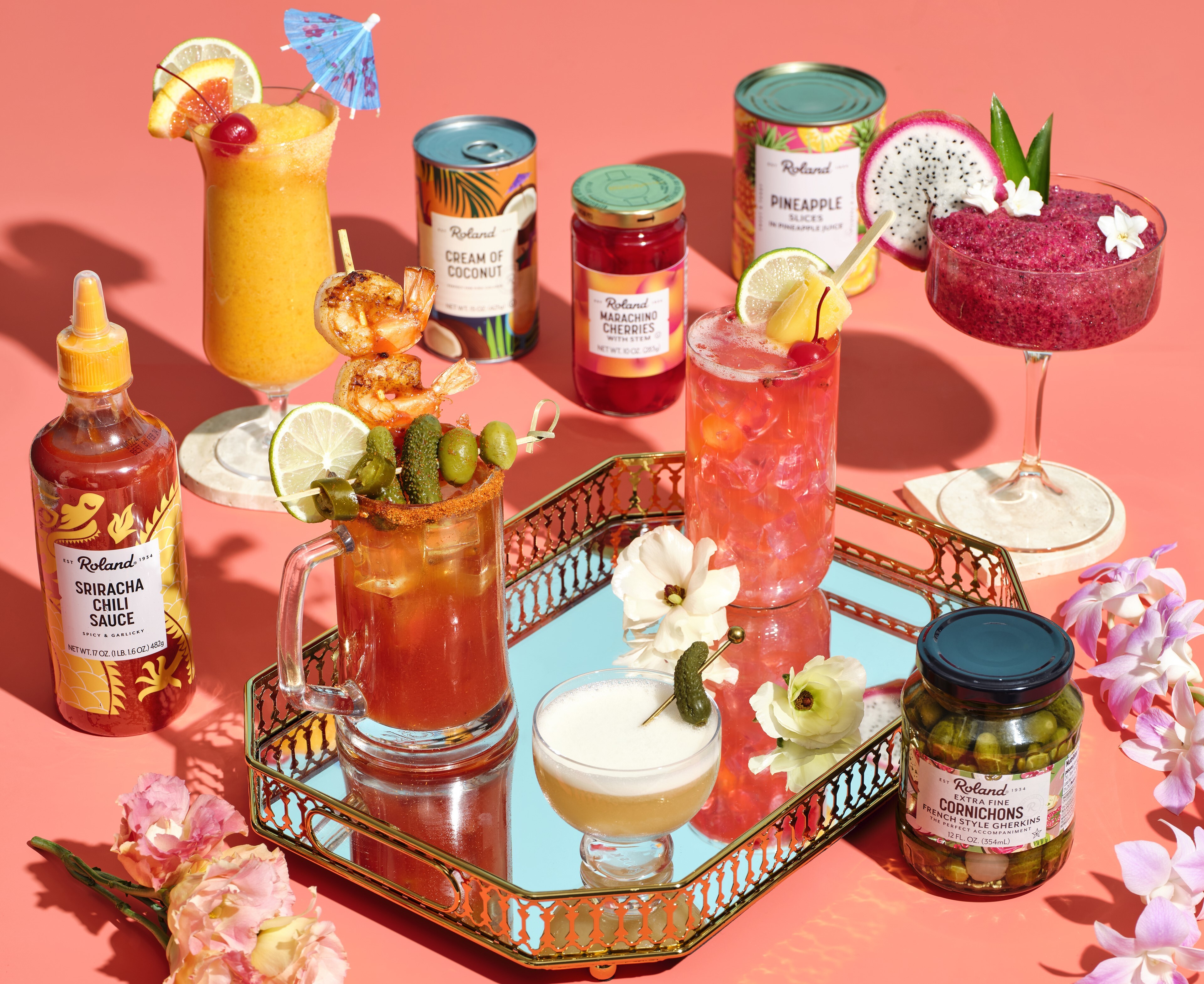 While drink flights traditionally consist of selections of wine or beer, don't be afraid to think bigger. Cocktail flights (like three different kinds of margaritas), mocktail flights, and liquor samplers (like whiskey or Bourbon tastings) are of interest to consumers, too. These are a few cocktail and beverage flights which stand out for their creativity:
Cocktail flights are just one way to get creative behind the bar. For more cocktail inspiration, check out our interactive cocktail flipbook here!
Food flights also offer a variety of flavors and cuisines in a fun and interactive format. Try a French fry flight, offering a taste of regular, sweet potato, and truffle fries, with a variety of dipping sauces. Other flight ideas include:
Taco Flight: Think chicken, pork, and steak tacos. A small selection of mini tacos can provide customers which a taste of each!
Pasta Flight: Gnoccheria in NYC offers a potato gnocchi flight with three sauces: pesto, four cheese, and tomato.
Ice Cream Flight: A simple yet effective way to provide guests with a little taste of everything. Examples can include small scoops of different flavors, or perhaps a selection of traditional hard ice cream, soft serve, Italian gelato, and sorbet!
Grilled Cheese Flight: La Femme du Fromage in Orlando, Florida offers a happy hour grilled cheese flight, pairing gooey sandwiches with craft beer!
Flights is an aviation-themed restaurant where the menu centers around food and beverage flights. Some of our favorites on the menu include the Cast Iron Hash Flight, the Mac and Cheese Flight, and the Around the World Flight! Flights has locations in Campbell and Burlingame, California as well as Las Vegas, Nevada.
Back to the Classics
Remaining authentic to your brand is most important. If these flights or samplers don't resonate with your establishment, rely on the classics! Salad bars have been staples of American casual family restaurants for decades (Madison Magazine). According to Datassential, consumers are specifically asking for the return of all-you-can-eat soup and salad bars. In the first few months of 2023, there has already been an uptick in demand for nostalgic and novelty items like these classic buffet bars (Datassential).
Non-Chain Casual Dining
In addition to large national chains, there are plenty of mom-and-pop restaurants well-regarded by the modern diner. Although these single or few-location restaurants are typically beloved for being no-fuss, that doesn't mean they can't incorporate experiential dining in a natural way. Check out our ideas below:
A Shared Experience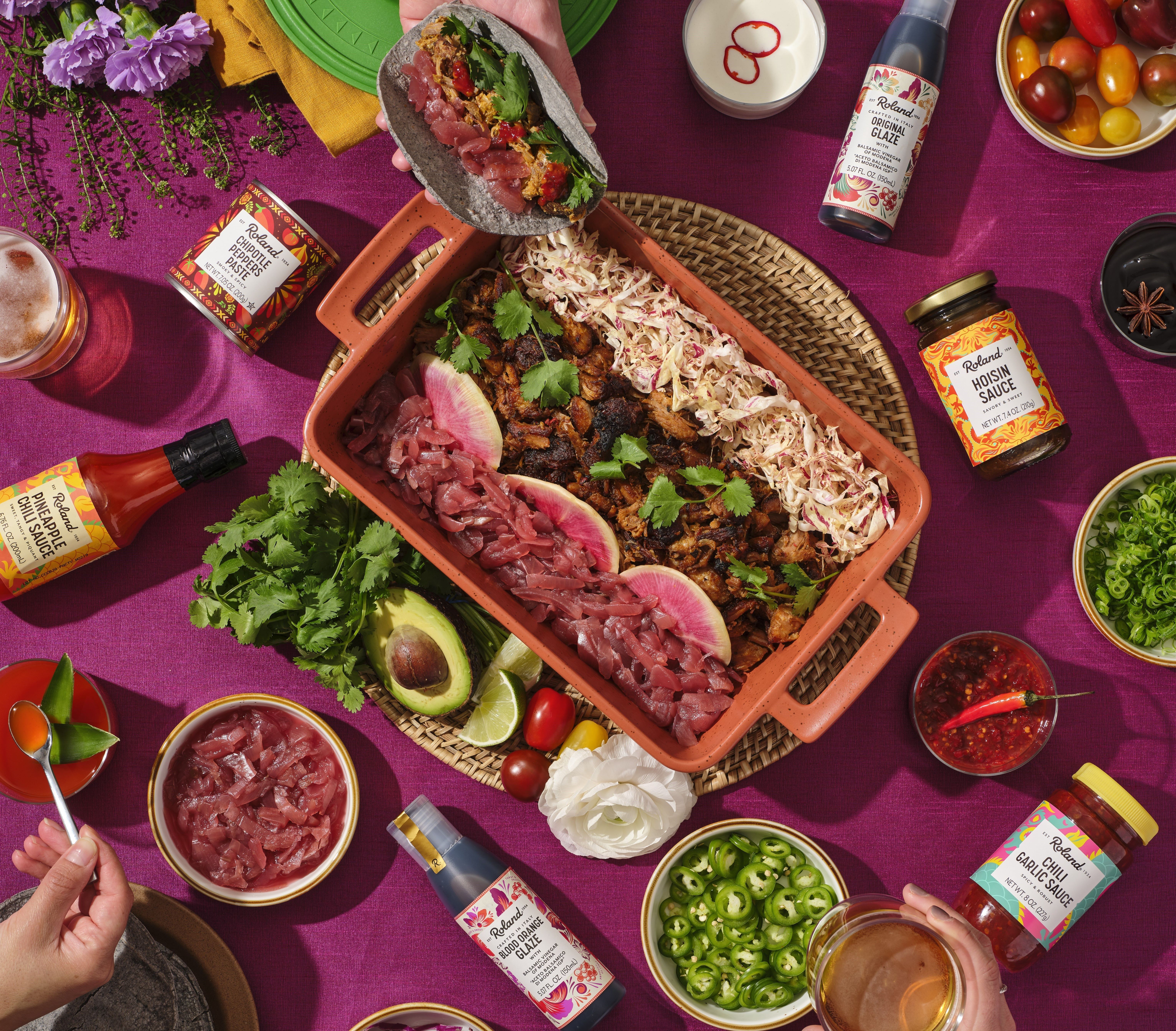 One important aspect of dining out is the ability to share a unique experience with others. Food has the power to bring people together, and your restaurant should foster that feeling by providing guests with a memorable experience to match.
The owner of Estiatorio Milos, a Greek hotspot in Midtown Manhattan that specializes in shareable plates, says, "Sharing food brings people together, a value that has [taken on] extraordinary importance since the isolationism of the pandemic… To watch diners at a table interacting over [shared] food, commenting on their shared experience, [and] seeing individuals turning to community is what gives me pleasure" (Open Table).
There are many ways to cultivate a shared experience in restaurants. Discover a few below.
Global Small Plates

Tapas are trending – just look at how Google searches for "tapas" have spiked since 2020. Ordering small plates allows customers to try multiple dishes rather than a single entrée and share that experience with their guests. Spanish tapas are perhaps the most recognizable small plate concept, but almost every culture has their own version of this shareable experience. Here are just a few examples:
Tapas – Spain

Tapas can vary from region to region and restaurant to restaurant. Some common dishes include pan con tomate (toasted crusty bread topped with grated tomato), gambas al ajillo (garlicky sautéed shrimp with a touch of sherry), and patatas bravas (fried and spiced potatoes served with a punchy aioli).

Mezze – Middle East and Mediterranean

Mezze is a collection of small plates which include both hot and cold dishes. While there is typically a focus on plant-based dishes in mezze (think marinated veggies, dips, grains, and legumes), it is not uncommon to see meat and fish included as well. The veggie-forward theme makes them very popular among vegans and vegetarians.

Cicchetti/Spuntini - Italy

Quite literally translated to snacks, these small bites are perfect for sampling and sharing! Spuntini can range from a selection of bruschetta to small portions of fish and meats.
We have already concepted several recipes perfect for global tapas. Check out our Vietnamese Summer Rolls with Nuoc Cham Sauce, Chinese Chicken Salad Lettuce Cups, and Tahini Dip Trio!
Interested in learning more about tapas and other small-plate meals? Check out our interactive flipbook here.
Family Style
An elevated version of at-home dinner, family-style dining creates a communal experience at the table. In this style, dishes are prepared in portions large enough for the entire table to enjoy. There are no individual entrees or appetizers, but rather a few large, shared plates.
Family-style dining, while seemingly a casual concept, can also be executed in an extremely elevated way. A top NYC Michelin-starred restaurant offers diners such an experience. Family Meal at Blue Hill is an elevated family dinner where guests enjoy a multi-course prefixed menu of shared plates.
Family-style dinners also allow for intriguing large-format plating. A prime example is the Polenta and Meatballs from Fortina. Hot polenta is poured over the length of the table and then topped with fresh meatballs, homemade sauce, and Parmesan cheese. Fortina is recognized for their interesting family-style displays that often involve serving and eating the meal directly on the table. That's right – no plates are utilized in this establishment.
Check out our Shareable Taco concept, featuring several Roland Foods products as dipping sauces and toppings.
Offering family-style dining is ideal for attracting large parties of diners. Passing around the dishes and discussing the meal throughout the experience makes it that much more memorable.
Experiential Dining | Fine Dining
Experience is everything in a fine-dining establishment.
Presentation is Powerful
The age-old saying, "first impressions are everything" remains true, especially in a restaurant setting. Before guests even taste their food, they begin to enjoy it with their eyes. How can you make your presentation pop to entice guests before they take their first bite?
Tableside Service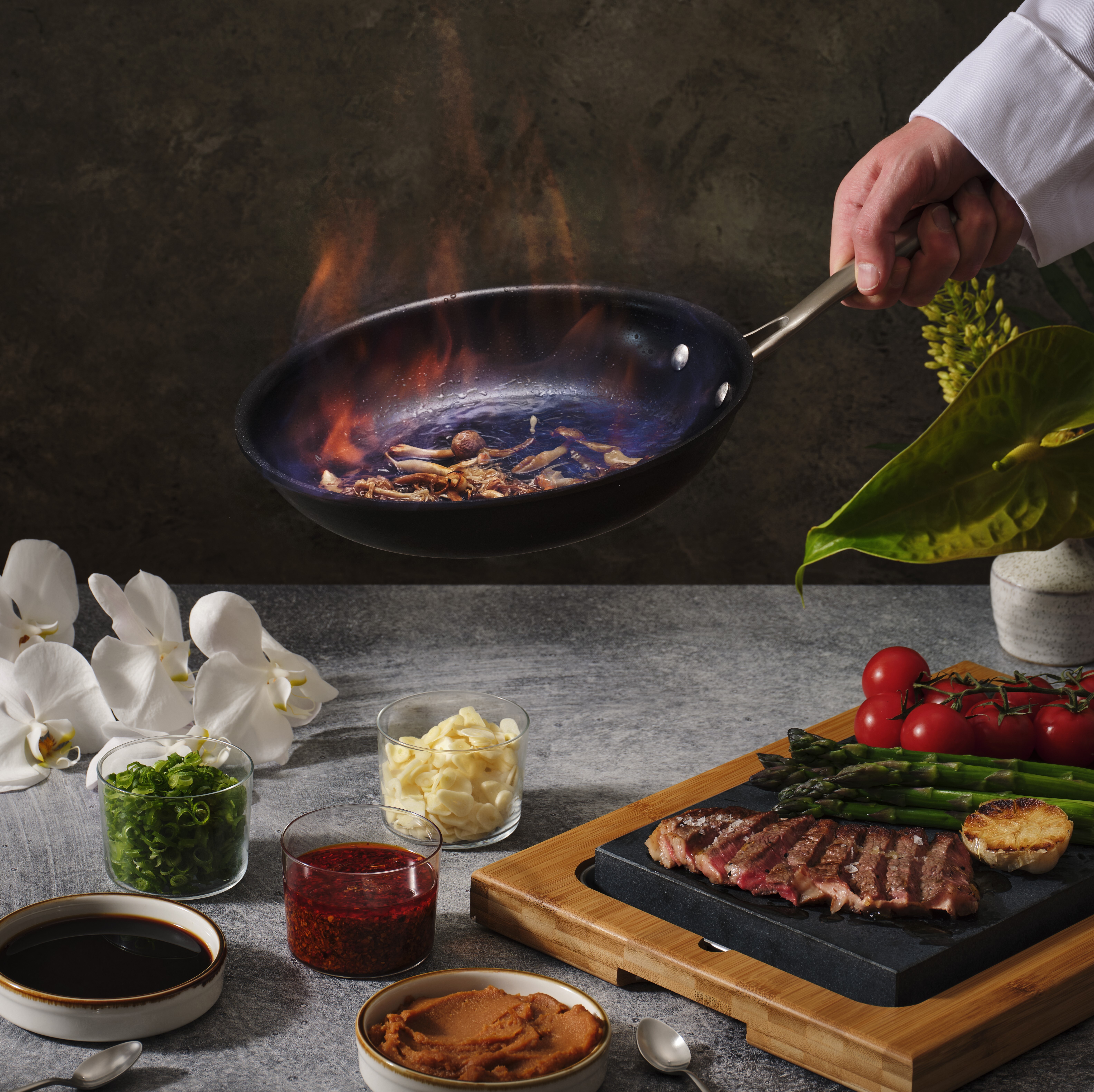 Finishing dishes tableside is a decades-old trick used in the restaurant industry – it creates a "wow" factor, prompting onlooking guests to crave the same experience. This concept has recently come back into fashion on social media; just see how the #tablesideservice has been all over TikTok. Looking to attract new guests? Consider incorporating tableside presentations and creations.
Tableside finishing also presents the perfect opportunity for staff leaders to connect with guests. Having the Maître D, Sommelier, Chef, or General Manager tableside creates a very personal and unique experience for each customer. Common examples of this process include hand-mixed caesar salads and flame-torched desserts like baked Alaska and crème brulé. Check out these tableside presentations that are making an impact on TikTok!
Turn heads by twirling pasta in a full wheel of Parmigiano Reggiano or Pecorino Romano. This technique often involves lighting high-proof alcohol on fire to melt the cheese, creating a fiery and cheesy display and increasing the intrigue.
Tableside Bar Cart
Rolling up a bar cart alongside dining tables not only gives menu items time to shine but automatically creates an upscale and elevated feeling to service. Consider using reserve-label liquors and specialty items in these cocktails to increase interest and ticket prices. Interactive cocktails perfect for tableside performances include smoked old fashioneds and hand-muddled mojitos. Bar and restaurant 9 Jones even encourages customers to mix and shake their own cocktails tableside, a truly unique and individual experience.
P.S. Want to learn more about elevating your beverage program? Read our Bar and Cocktail Guide here.
Tableside Steak Tartar
Create an upscale and elegant tableside presentation with a delicious result. Diners are given a front-row seat to watch how raw beef is hand cut tableside and topped with rich sauces and garnishes. The tableside steak tartar from The River Café in Dumbo, Brooklyn has over 6 million views on TikTok!
Steak Flambe
Steak Diane is a French classic known not only for its delicious flavor, but thrilling presentation as well. Filet mignon is set aflame in a creamy cognac sauce, lighting up the table and your guest's appetite!
We took tableside service to the next level with a tableside steak flambé. Completed with a finish-at-the-table sauce, it's sure to wow guests.
Light it Up
The thrill of igniting flames tableside is hard to resist. Dishes like baked Alaska, bananas Foster, and steak Diane have made a lasting impression on restaurant menus across the country for their popularity.
While everyone loves the classics, there is always room for innovation! Recently, we've seen flaming drinks gain traction on social media. Check out the Colomitos Coconut Cocktail from Bitol in New Jersey. Served in a skull mug, this drink arrives on a flaming platter!
Plate to Perfection
Plating is crucial to the overall impression of a dish, and in fine dining is a skill that is essential but can take years to master. From deliberate sauce splatters to edible flowers and intricate arrangements of ingredients, there is plenty of room for creativity. The art of plating allows chefs to emphasize different aspects of their dishes and engage the diner's senses.
Beppe de Vito, the chef of Il Lido Group, speaks to the art of plating: "I plate a recipe the same way I design my restaurants — by combining and contrasting layers of textures, colours, and shapes" (Michelin Guide).
There are many different approaches to plating that can range from intricate to minimalist; however, all are thoughtfully planned out and designed to perfection.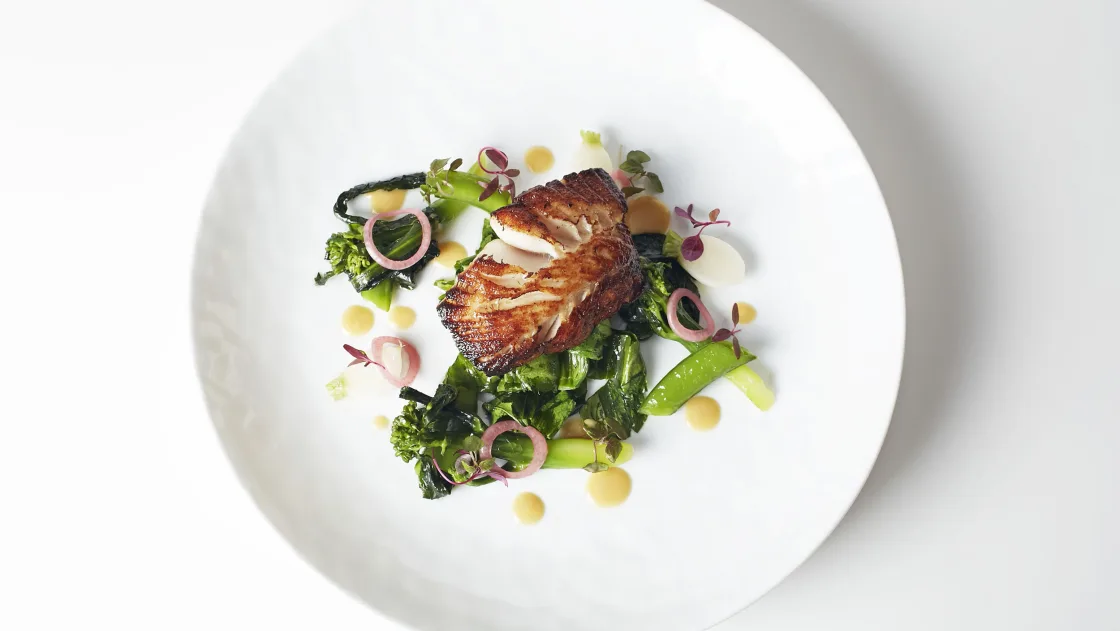 Top Tier
An interesting display technique that is gaining momentum is tiered food towers. Multi-tier displays are not only visually appealing, but perfect for sharing among large groups. Consider the tower as a story or journey, with each tier offering unique flavors and visual concepts.
Moving or spinning displays are also eye-catching. Presenting a shareable dish like a charcuterie board on a spinning platter allows guests to easily graze on items as they wish.
A classic example of a spinning platter is the pu-pu platter, a combination of Americanized Chinese and Hawaiian food. "Pu-pu", the Hawaiian word for "snail" or "shellfish" and often used to refer to hors d'oeuvre, was originally introduced to North America in the 1930s. Spare ribs, fried wontons, and egg rolls are a few of the typical shareable bites found on these platters. While everything is pre-cooked, the focal point of the pu-pu platter is a small hibachi grill in the center where guests warm up their food at the table!
We explored two vastly different tiered concepts – a brunch high-tea and a seafood tower. Each concept features culinary fusions from around the world, bringing different flavors and cultures together in one beautiful presentation. Think about how you can wow your guests with a layered presentation perfect for sharing and grazing.
Prix Fixe and Tasting Menus
Prix fixe dining offers guests a multi-course meal at a fixed price. Here, diners select from a few appetizers, a handful of entrees, and several desserts. With the exception of supplemental charges (think caviar, truffles, and foie gras), the price is the same no matter the selection. Prix fixe menus benefit the restaurant and the diner, allowing owners to control costs and guests to choose their own adventure.
Under a tasting menu concept, usually seen in upscale and fine-dining restaurants, the chef will prepare a menu of their choice. While tasting menus typically range from three to five courses, they can go well beyond that. Ato, a Japanese restaurant in Soho, NYC, offers a 10-15-course seafood tasting menu known as omakase. While most Japanese omakase tastings include several sushi courses, head chef William Shen of Ato does not include any nigiri, a common sushi dish, in his multi-course experience.
To up the ante, some restaurants even offer a "blind tasting," surprising guests with each course.
Tasting menus can be found across the country. A few of our favorite examples include:
Supper Clubs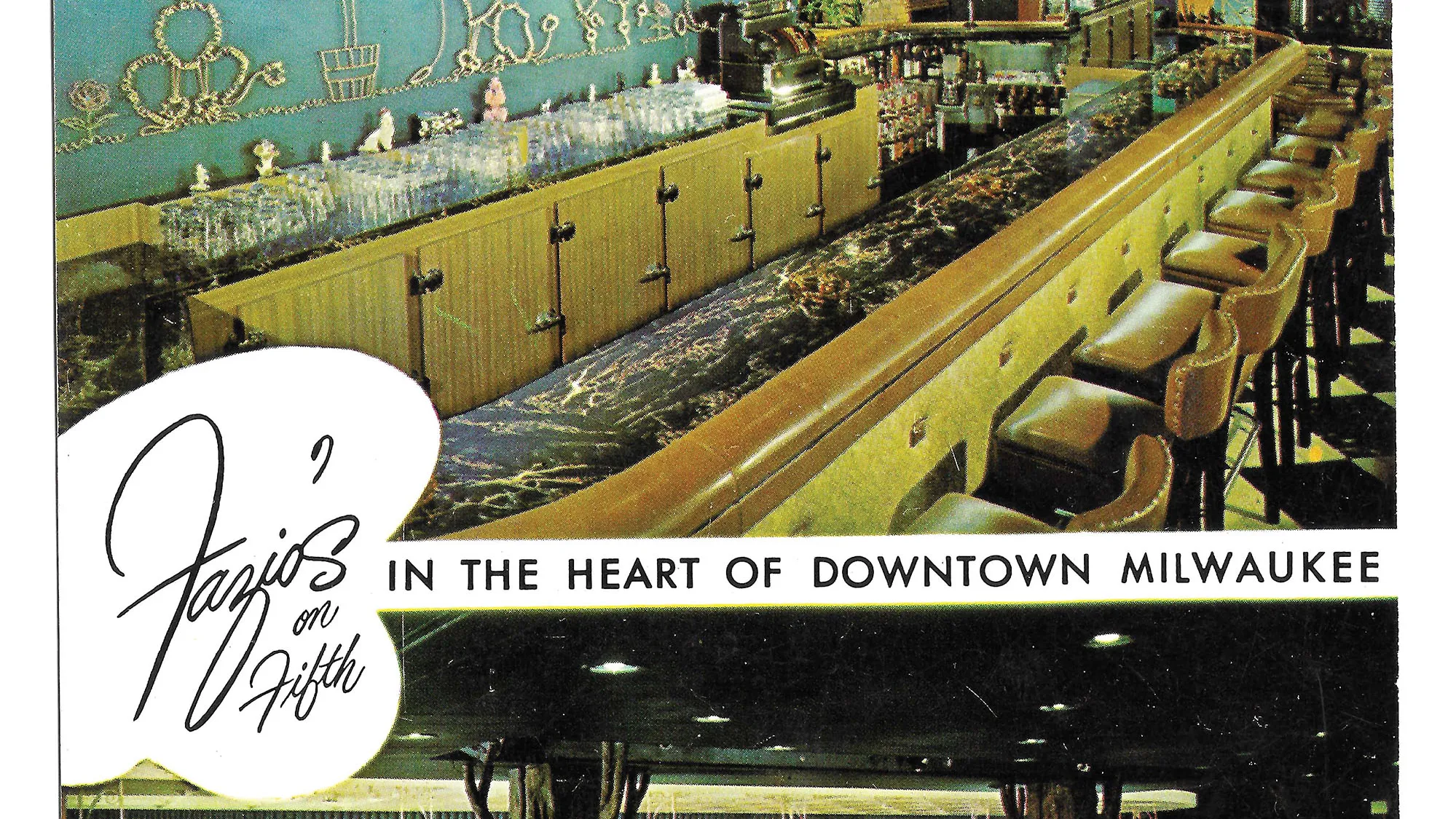 The supper club was first introduced in Beverly Hills, California in the 1930s after the end of Prohibition. These were independently owned establishments, open exclusively for dinner, and offered attendees a communal place to drink, eat, and socialize.
They gained popularity, particularly in the Midwest, where Wisconsin supper clubs thrived. There, staples of the old-fashioned supper club, like the Friday fish fry and relish tray (an assortment of cheese and pickled vegetables), were the stars. Supper clubs were also deeply rooted in the community and served as a place of comfort for many. Some regarded Milwaukee supper clubs included the Holiday House and Fazio's.
The small-town casual supper club eventually made its way to metropolitan cities across the country. To better suit their new urban locations, supper clubs were transformed into elegant membership-only dining societies.
The Modern Day Supper Club
Dinner clubs like The Supper began popping up in major cities across the globe, connecting foodies who were searching for elevated experiences. The Supper was founded in London, but now hosts events throughout the USA. This highly exclusive membership society even offers different tiers of enrollment, including a club exclusively for members under the age of 27. Other notable membership-only dining and social clubs include SOHO House, The Aster, and Zero Bond.
While societies like The Supper and classics such as Fazio's seem undeniably different, both were founded on the principle of food connecting a community.
Of course, not all modern supper clubs are this extravagant. The Supper Club NYC is a modern take on the classic midwestern supper club. Owners Maria and Robert Pucciariello have cultivated their own supper club experience from their NYC Flatiron Loft. The two open their home to parties of 12-14, where guests can expect a night of dancing, craft cocktails, personalized service, and delicious food.
At Roland Foods, we believe food has the power to connect, bringing people together around a table to enjoy diverse cuisines from around the world. And we're glad to see supper clubs are having a reawakening in the modern day.
Many of our products would be perfect for a supper club atmosphere – especially if you're looking to bring back the classic relish tray. Check out our charcuterie concepts like our Hummus Grazing Board and Fig Jam Brie Wheel.
Immersive Dining

Perhaps the most unique of all dining experiences is immersive dining. This can be accomplished in several ways, from AI and VR to dining in complete darkness. These one-of-a-kind dining experiences are popping up around the world and taking off on social media. Below are some of the most creative and unique immersive dining concepts:
Journey NYC – Opening its doors in the Flatiron neighborhood of NYC in early 2023, Journey is already making headlines. The enterprise offers guests four unique dining experiences. Journey360 transports diners to five locations throughout the dining experience, including a shipwreck, a volcano, and a rainforest waterfall, with each course taking place in a new location. How is this accomplished? Journey utilizes 360-degree projections to make guests feel like they are in a completely different atmosphere.
Sublimotion Ibiza – The Hard Rock Hotel in Ibiza, Spain offers a three-hour immersive dining experience like no other. Curated by Michelin-starred chefs and award-winning directors, this 20-course tasting menu guides guests on a journey via virtual reality. Such an experience comes at quite a cost, as reservations per guest are around $2,345!
Experiential Dining is Universal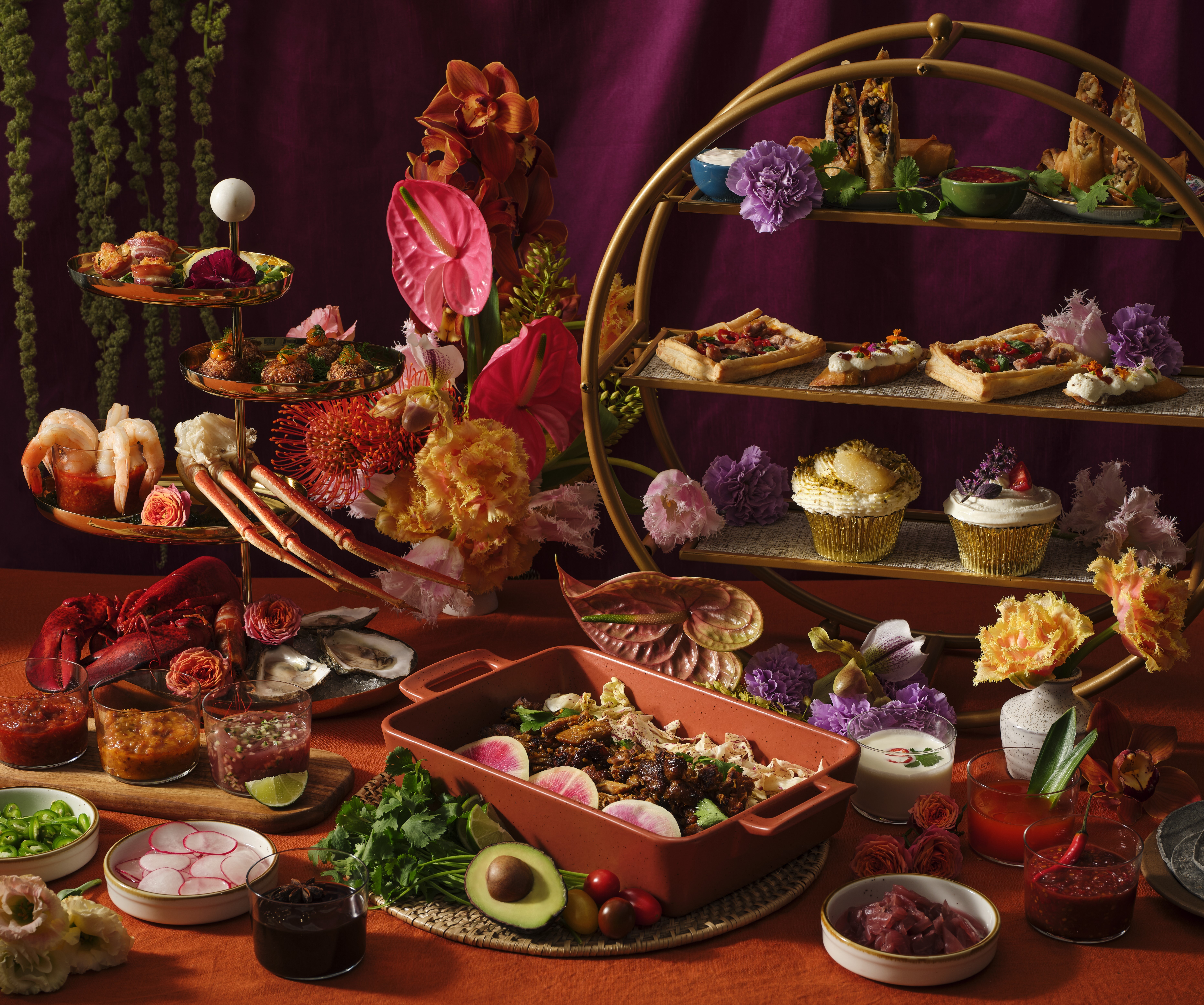 At Roland Foods, we are excited to see so much innovation within the restaurant industry. We are always on the lookout for the latest trends and exciting new concepts that bring dining to life.
Experiential dining cannot be simply defined and is up for interpretation – which makes it that much more fun! Memorable experiences can be cultivated across all restaurant types, from fast casual to Michelin-starred fine dining. No matter what you choose to feature at your establishment, keep the customer top of mind.
As an established leading purveyor of fine ingredients, Roland Foods is proud to serve all types of restaurants across the world with the products you need to bring your experiential concepts to life. We'll be on the lookout to see what you come up with next.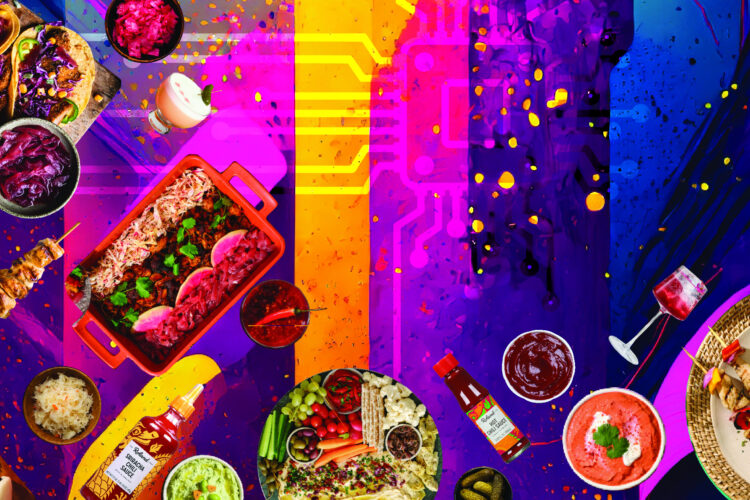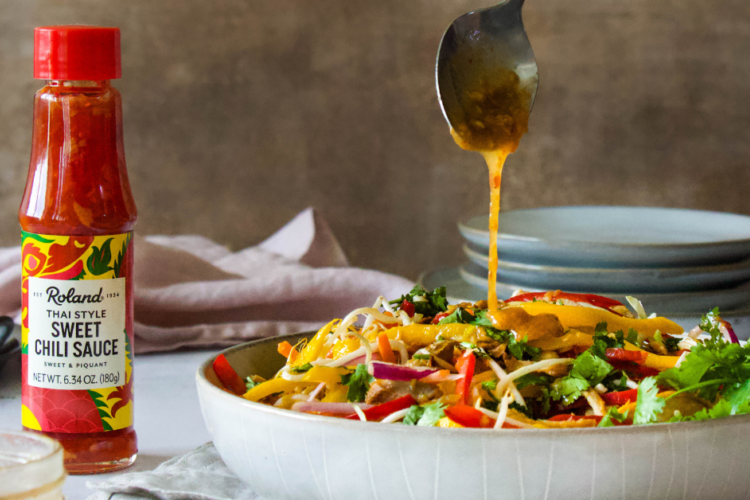 September 11, 2023 | Ingredients 101
---
What is Thai Sweet Chili Sauce?
What is Thai Sweet Chili Sauce? This in-depth guide explores the sauce's origins, suggested applications, and culinary inspiration.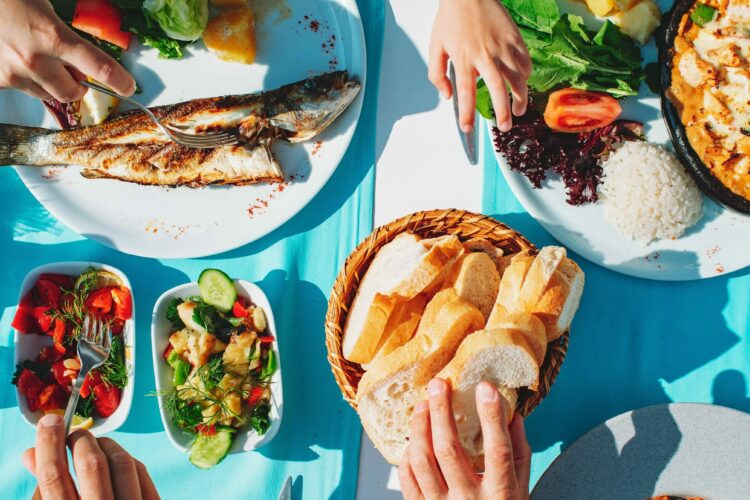 August 03, 2023 | Food Trends
---
The Mediterranean Kitchen | A Guide to Mediterranean Cuisine
Looking to create your own Mediterranean kitchen? In this comprehensive guide on the Mediterranean diet, we explain the method behind the Mediterranean lifestyle, how to follow the cuisine, its proven health benefits, and how it's popping up on restaurant menus across the United States.