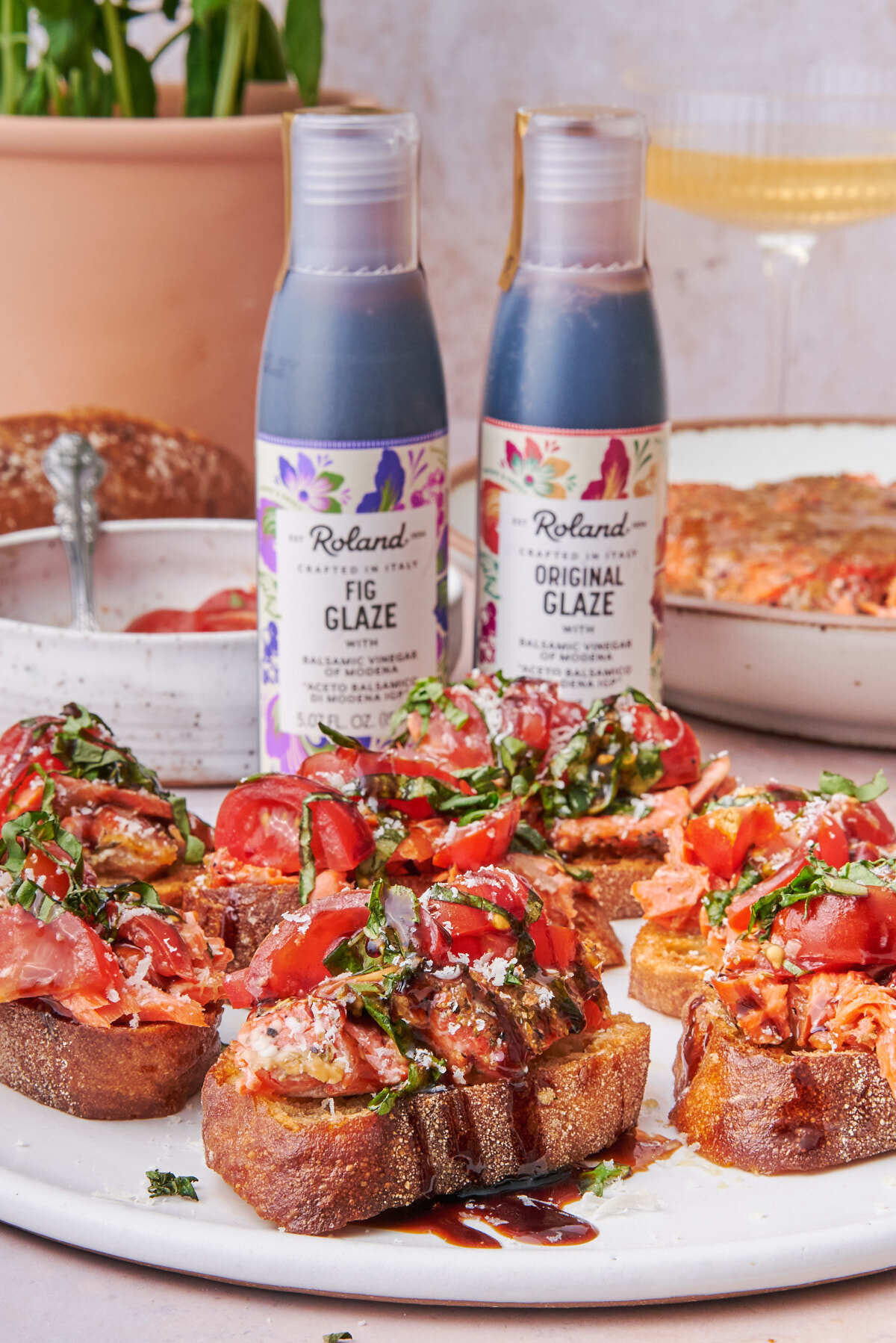 Balsamic Salmon Bruschetta
Difficulty: Easy | Makes: 8 Servings
A quick and easy appetizer that is sure to please. Discover this delicious recipe for Balsamic Glaze Bruschetta from Briana DeBolt and Chamere Orr.
For the Salmon
For the Salmon Glaze
For the Bread
For the Topping
Directions
Preheat the oven to 425 degrees F. Line a baking sheet with parchment paper. Dry salmon fillets with paper towels
In a bowl, combine 3 tablespoons olive oil, 2 tablespoons honey, 2 tablespoons balsamic glaze, 1 tablespoon lemon juice, 1 tablespoon lemon zest, and 2 cloves grated garlic. Whisk very well until completely combined
Season all sides of the salmon with 2 teaspoons salt, 1 teaspoon pepper, 1 teaspoon Italian seasoning, and ½ teaspoon red pepper flakes (optional), and pour the glaze over top of the fish to ensure it's completely coated
Bake until the internal temperature reaches about 130 degrees F, as it will continue to cook outside of the oven. This will take about 12-15 minutes. If you prefer a more well-done salmon, cook until it reaches 140 degrees F, as it will reach a temperature of 145 degrees F
Meanwhile, place the bread on a baking sheet, and drizzle with 2-3 tablespoons of olive oil, ensuring both sides of the bread have olive oil on them. Broil on high and keep a very close eye on the bread until it turns a nice golden brown color. This should take about 5-7 minutes
Immediately after the bread comes out of the oven, rub the bread with a garlic clove that has an exposed inside, then sprinkle the bread with a bit of salt
In a mixing bowl, combine tomatoes, basil, 1 clove grated garlic, ¾ teaspoon salt, 1 tablespoon olive oil, 1-2 tablespoons balsamic glaze (to taste), and a pinch of optional red pepper flakes. Toss to combine, taste and adjust seasonings, then set aside
To assemble, top each bread slice with salmon, followed by the tomato mixture, freshly grated parmesan, and basil ribbons. Finish it all off with another drizzle of balsamic glaze. Serve, and enjoy right away!

Olive Oil
#70626 | 16.9 FL.OZ.

Glaze made with Balsamic Vinegar of Modena
#76300 | 5.07 FL.OZ.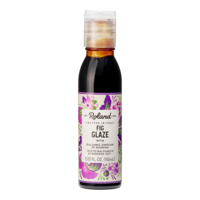 Fig Balsamic Glaze
#76306 | 5.07 FL. OZ.