Fig Balsamic Glaze
Roland® | #76306
Bottled in a convenient easy to dispense squeeze bottle, and specially crafted in Italy, Roland® Fig Glaze made with Balsamic Vinegar of Modena is an infusion of ripe mature figs and balsamic vinegar. The pleasant, honeyed flavor of figs combines with the rich, woody, and tangy notes of balsamic vinegar to create a harmonious blend of sweet and sour to add interest to any dish it is drizzled over. It pairs beautifully with salty cheeses, fruit, or even in desserts. Try it on grilled salmon, on ribs or chops.
You May Also Like

Sherry Wine Vinegar
#70548 | 12.68 FL.OZ.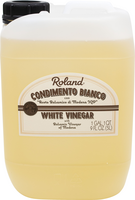 Condimento Bianco with Balsamic Vinegar of Modena
#70490 | 5 L.
Chablis Cooking Wine
#70704 | 55 GAL.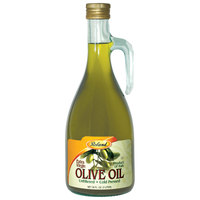 Unfiltered Italian Extra Virgin Olive Oil
#76632 | 33.8 FL.OZ.