Toasted Sesame Oil
Roland® | #87122
Expeller pressed from high-quality toasted white sesame seeds, Roland® Toasted Sesame Oil is aromatic and imparts a rich nutty flavor. It is ideal for adding flavorful depth to a wide range of Asian, Pan-Pacific, and modern cuisines. Our Toasted Sesame Oil has a smoke point of 410 degrees, making it a versatile ingredient that can be used for roasting or shallow frying or as a finishing touch.
You May Also Like
French White Wine Vinegar
#70564 | 33.8 FL. OZ.
Hot Chili Infused Oil
#87188 | 1 GAL.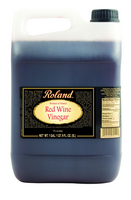 French Red Wine Vinegar
#70592 | 5 L.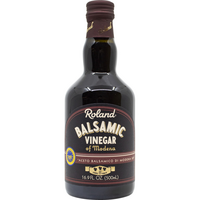 Balsamic Vinegar of Modena
#76560 | 16.9 FL. OZ