September 11, 2023 | Ingredients 101
---
What is Thai Sweet Chili Sauce?
---
Sauces, dips, condiments, and spreads are all the rage right now. In fact, it is predicted that the global market for sauces and condiments will increase to $240.7 billion by 2028! Thai sweet chili sauce is just one of the many popular global sauces appearing on menus and in household kitchens across the U.S. What is Thai sweet chili sauce? Keep reading to discover the history, flavors, cooking applications, and culinary inspiration for this sweet and zesty sauce.
How it Got Its Name
Thai sweet chili sauce is in fact not from Thailand. Despite its name, the sauce was originally crafted in Zhongshan City, China. The sweet and spicy sauce eventually made its way throughout the Asian continent, landing in Thailand. It was there that the sauce established global popularity, thus receiving the name Thai sweet chili sauce.
In Thailand, the sauce was commonly called Nam Chim Kai. Nam Chim translates to sauce while Kai refers to chicken in the Thai language. From this translation, we can gather that Thai sweet chili sauce was primarily used for chicken, but it has since been adapted for a variety of applications.
How Does Thai Sweet Chili Sauce Taste?
The main components of a typical Thai sweet chili sauce are chili peppers, garlic, sugar, and salt. Together, these ingredients lend the sauce its distinct sweet and spicy flavor. Depending on the ingredient ratios and type of chili peppers used, each Thai sweet chili sauce may taste different, presenting a unique flavor profile.
Our ready-to-use Thai Style Sweet Chili Sauce is sweet, garlicky, and tangy with a kick of subtle heat. We source our Thai sweet chili sauce directly from Asia to ensure premium, authentic taste and quality. We strive to make global ingredients like Thai sweet chili sauce accessible to professional chefs and home cooks alike. That's why we offer our sauce in a variety of product sizes, including a 4.85-pound container, 51.58-pound container, and 8-ounce glass bottles.

Cooking with Thai Sweet Chili Sauce
Thai sweet chili sauce is a delicious and versatile condiment that has numerous cooking applications. Traditionally, Thai sweet chili sauce was used as a dipping sauce. It makes a delicious sauce for dunking dumplings, chicken wings, spring rolls, and even vegetables. However, its uses go well beyond dipping, and it can be used in many other global cuisines.
Thai sweet chili sauce makes an excellent marinade – try it on grilled chicken, pork, or seafood for a zesty barbeque. When cooked, the sugars in the sauce caramelize, making the sauce's sweetness and heat deeper and more complex.
Ready to try Thai sweet chili sauce? Check out some of our favorite recipes!
Thai Sweet Chili Sauce is #Trending!

Across the Foodservice Landscape
There has been a notable rise of Thai sweet chili sauce on menus across the United States. This item has become increasingly prevalent, particularly in the Midscale and Casual Dining segments. According to Datassential, a leading market research organization, there has been a significant 9% increase in appearances of the sauce on U.S. Midscale menus in the past year alone. In a broader sense, there has been a 51% increase of the sauce on U.S. Midscale menus over the last four years. Even in the realm of fine dining, this item has seen a significant 19% increase on U.S. menus over the same four-year period.
Within our own Thai sweet chili sauce sales, foodservice purchases are currently on track to outpace prior years by over 10%. We predict to see Thai sweet chili sauce incorporated on menus throughout the United States in more unique applications across all levels of dining.
On Your Favorite Menu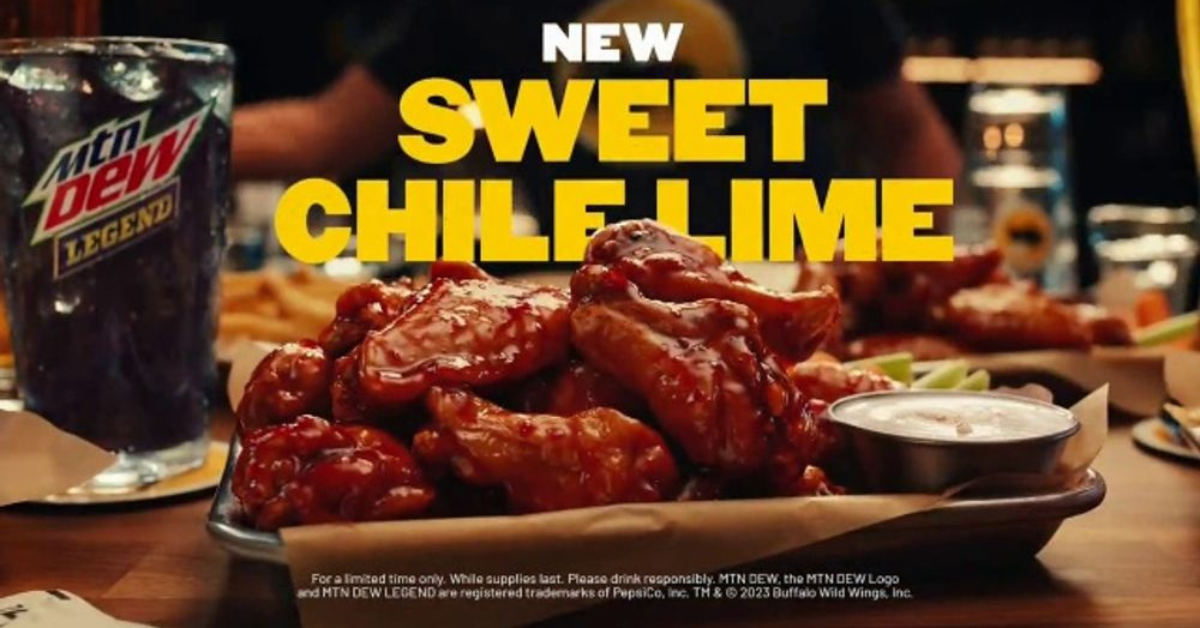 See how Thai sweet chili sauce is penetrating the menus of your favorite national chain restaurants:
In Your Own Kitchen
Consumers are curious about Thai sweet chili sauce, too – just look at the steady increase of Google searches over the last few years. At Roland Foods, we've also noticed a 156% increase year over year in retailer purchases of our Thai sweet chili sauce, indicating a rising consumer interest in global flavors and cuisines. The sauce has also gained attention on different social media platforms, in fact the search term "Thai Chili Sauce" has over 12.3 million views on TikTok.
Thai sweet chili isn't the only trendy chili sauce - check out our new product spotlight to learn about all of our Asian Chili Sauce offerings!
Get Your Sauce On!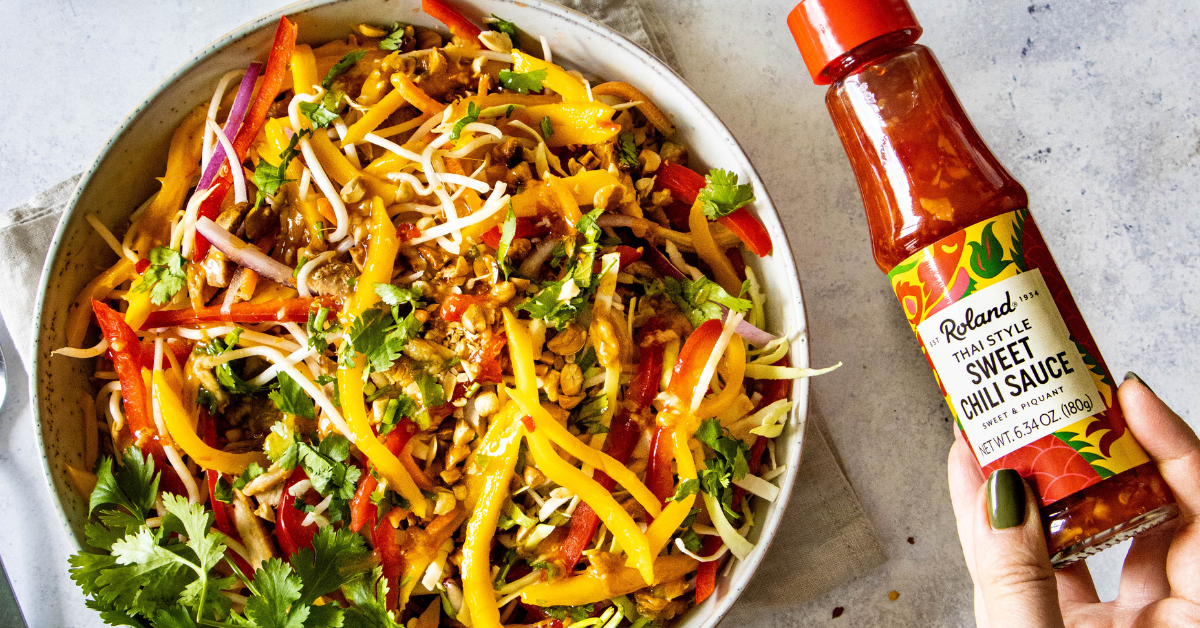 Ready to try this sweet and zesty condiment? At Roland Foods, we are proud to offer premium and authentically sourced ingredients like our top-selling Thai Style Sweet Chili Sauce. With more than 85 years of experience in the fine foods industry, we consider ourselves experts on global flavors, and we love to share that knowledge with our customers. We hope this guide has been informative and useful for future experimentation with Thai sweet chili sauce.
Ready to learn more about global products and cooking? Explore our other blogs and product spotlights to continue your culinary education.
Want to learn more about Asian cuisine? Check out our product spotlight.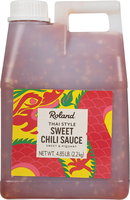 Thai Style Sweet Chili Sauce
#87198 | 4.85 LB.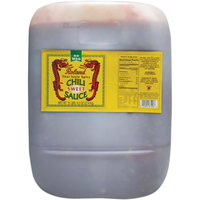 Thai Style Sweet Chili Sauce
#87206 | 51.58 LB.

Thai Style Sweet Chili Sauce
#87193 | 6.34 OZ.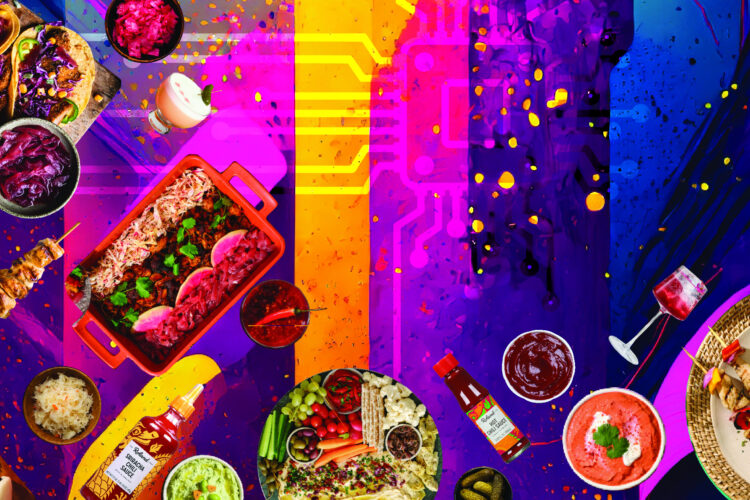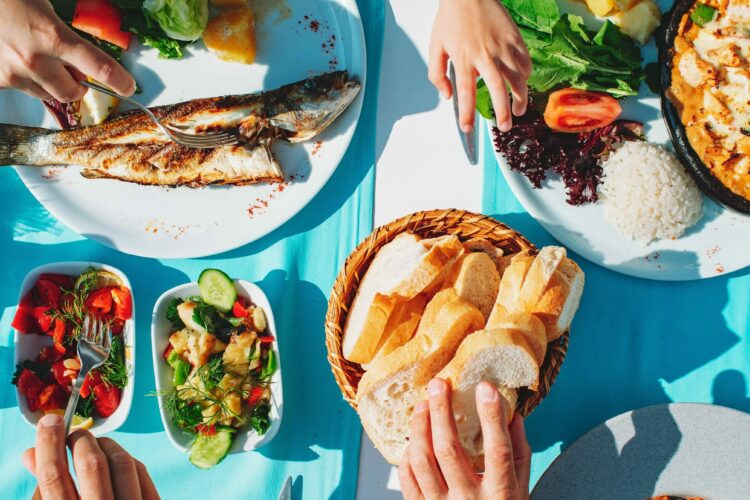 August 03, 2023 | Food Trends
---
The Mediterranean Kitchen | A Guide to Mediterranean Cuisine
Looking to create your own Mediterranean kitchen? In this comprehensive guide on the Mediterranean diet, we explain the method behind the Mediterranean lifestyle, how to follow the cuisine, its proven health benefits, and how it's popping up on restaurant menus across the United States.
July 07, 2023 | Foodservice Guides
---
Experiential Dining 101 | Giving Customers Unique Dining Experiences
Experiential dining is a valuable strategy to increase customer interest in your restaurant, as well as affiliation for your brand. In this blog, learn all about creating unique dining experiences for your guests. With ideas for every restaurant type, you can achieve experiential dining with something as simple as the ambiance or as elaborate as an immersive sensory meal.