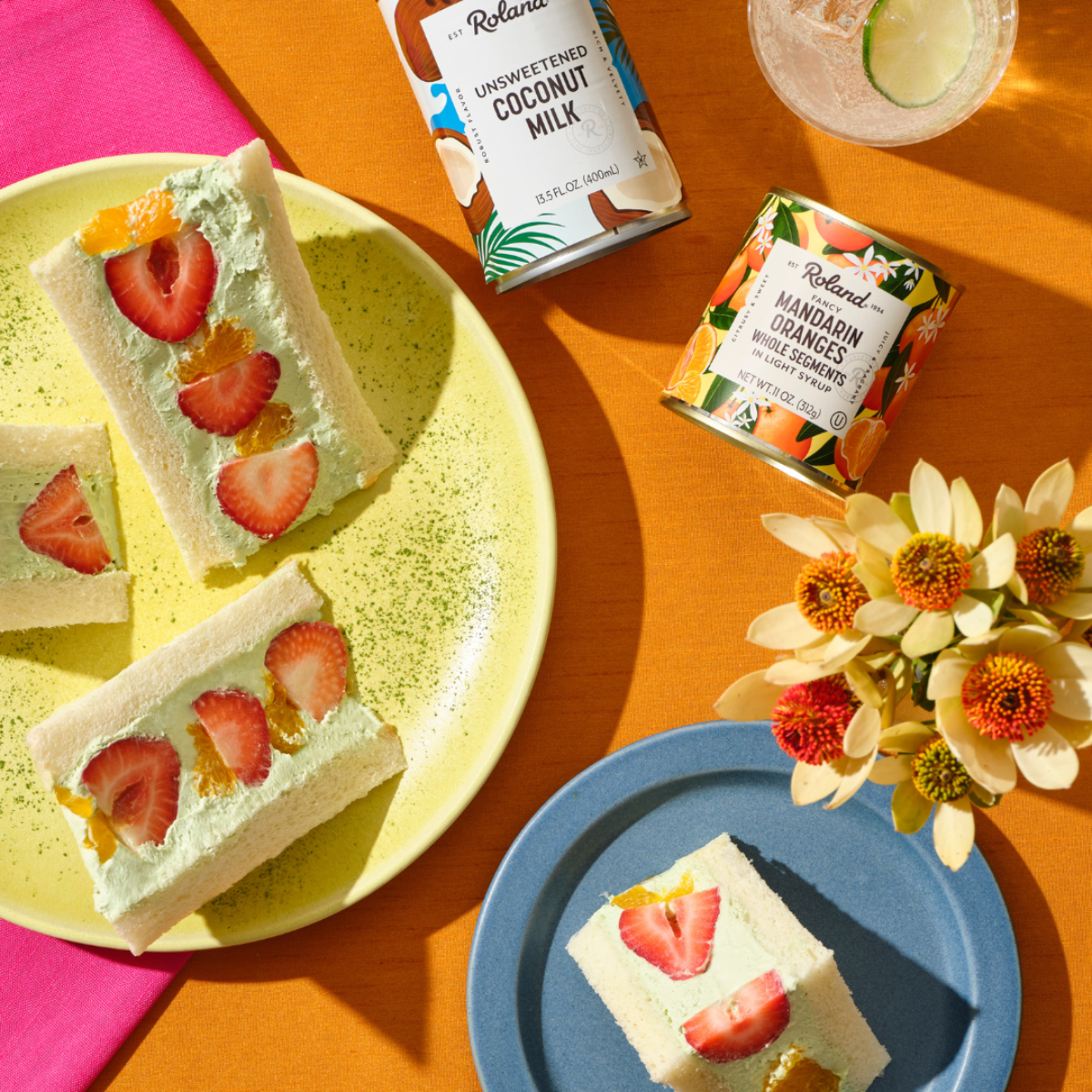 Japanese Fruit Sandwich
Difficulty: Medium | Makes: 2 Servings
Perfect for a light dessert or lunch, our play on the popular Japanese fruit sandwich uses Roland Foods' coconut milk and mandarin oranges for sweetness and brightness.
For the Coconut Whipped Cream
For the Sandwich
Directions
For the Coconut Whipped Cream
Refrigerate the can of coconut milk upside down overnight
Chill the mixing bowl for 10 mins before making whipped cream
Scoop out the top of the coconut milk, setting the liquid aside. Beat for 30 seconds then add the vanilla and powdered sugar. Beat for 1 minute or until thick. Taste and adjust sweetness as needed. If too thick, add some of the coconut milk liquid to thin it out. Use immediately or keep covered in the fridge for 1-2 weeks
For the Sandwich
Lay the milk bread down and pipe a layer of coconut cream on top
Add 3 whole strawberries diagonally and mandarin slices in between. Pipe another layer of coconut cream to cover. Top off with the other slice of milk bread, making sure to take note of the direction of the strawberries
Wrap well with plastic wrap and mark the direction that you need to cut. Refrigerate for at least 1 hour, then slice the crusts off and then in half diagonally, unwrap and serve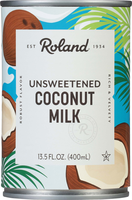 Unsweetened Coconut Milk
#86002 | 13.5 FL.OZ.
Fancy Whole Mandarin Orange Segments in Light Syrup
#64006 | 11 OZ.