Baked Coconut Milk Rice Pudding
Difficulty: Easy | Makes: 4-5 Servings
Baked rice pudding by @skillettoplate topped with our Roland® Fig Jam, the perfect winter comfort dish!
Directions
Preheat oven to 300 degrees F
Mix the rice, coconut milk, whole milk , water, sugar, ghee, and cardamom powder together in a bowl and then pour mixture into a greased 2-quart baking dish
Bake for 1.5 hours, or until golden brown on top
Top with fig jam and enjoy!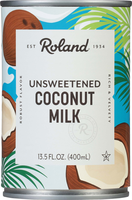 Unsweetened Coconut Milk
#86002 | 13.5 FL.OZ.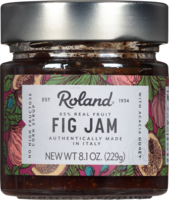 Fig Jam
#65603 | 8.1 OZ.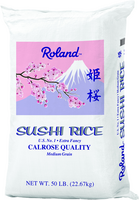 Calrose Quality Sushi Rice
#72540 | 50 LB.