Red Wine Vinegar
Roland® | #70582
Roland® Red Wine Vinegar has a sharp and zippy taste that will draw out complex flavors in any dish. Versatile in its uses, it is the perfect all-purpose vinegar to add to salad dressings, marinades and stews.
You May Also Like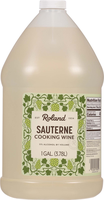 Sauterne Cooking Wine
#70700 | 1 GAL.
Chianti Red Wine Vinegar
#70569 | 16 FL OZ.
Special Reserve French White Wine Vinegar
#70536 | 16.9 FL.OZ.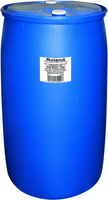 Condimento Bianco with Balsamic Vinegar of Modena
#70494 | 58.11 GAL