Dijon Mustard with Provençal Herbs
Roland® | #70290
Highly prized among chefs and restauranteurs alike, Roland® Provençal Herb Dijon Mustard is a refreshing take on traditional Dijon mustard. Our Provençal Herb Dijon Mustard is made using carefully selected brown mustard seeds that are combined with vinegar, water, and salt, that is then finely ground for a creamy, smooth condiment then mixed with herbs de Provençe. Extra strong with distinct herbal notes, it has the spicy bite of authentic Dijon mustard with a sharp and verdant yet balanced taste. Only a small amount is needed to add bold flavor to sandwiches, dressings, sauces, marinades, glazes, and more.
You May Also Like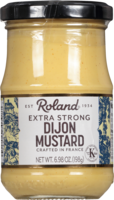 Extra Strong Dijon Mustard
#70308 | 6.98 OZ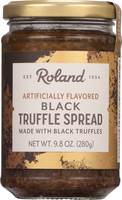 Black Truffle Spread
#46572 | 9.8 OZ.
Organic Fine Tahini
#70174 | 10.93 OZ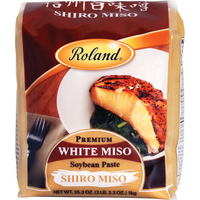 White Miso Paste
#87610 | 36.1 OZ.