Marinated Fire-Roasted Red Peppers with Garlic
Roland® | #45658
Roland® Roasted Red Peppers with Garlic are fire roasted, peeled and packed in a light vinegar and sugar brine. These red peppers of the Kapia variety have a long shape, perfect color and delicious flavor.
You May Also Like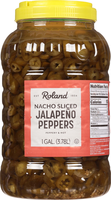 Jalapeño Peppers - Nacho Sliced
#45772 | 1 GAL.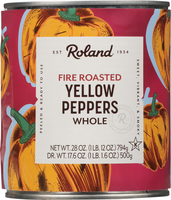 Fire-Roasted Yellow Peppers
#45648 | 28 OZ.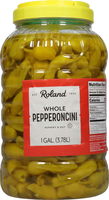 Whole Pepperoncini
#45694 | 1 GAL.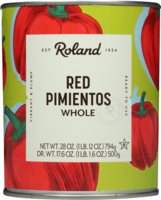 Red Pimientos
#45560 | 28 OZ.