Clam Juice
Roland® | #21232
Roland® Clam Juice is a pure briny juice made from harvested clams. This umami-packed product will be a pantry staple for well-balanced seafood dishes and even savory cocktails.
You May Also Like
Silverskin Anchovies in Olive Oil with Garlic & Parsley
#18215 | 3.5 OZ.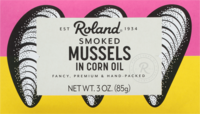 Smoked Mussels
#24004 | 3 OZ.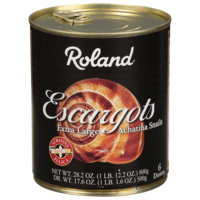 Escargots - Extra Large Achatina Snails
#26218 | 28.2 OZ.
Flat Fillets of Anchovies in Olive Oil
#18204 | 8.81 OZ.