Extra Large Snail Shells
Roland® | #26660
Roland® Extra Large Snail Shells are packed loose in cartons. There are 864 shells per carton that are of uniform giant size and have been carefully cleaned. They are perfect stuffed with snails along with a compound butter.
You May Also Like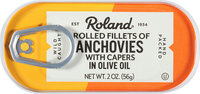 Rolled Anchovies with Capers in Olive Oil
#18226 | 2 OZ.
Anchovy Fillets in Olive Oil
#18236 | 2 OZ.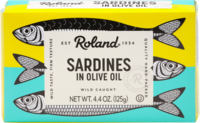 Sardines in Olive Oil
#12120 | 4.4 OZ.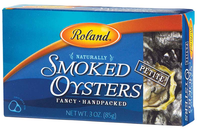 Petite Smoked Oysters in Oil
#24560 | 3 OZ.