Classic Coconut Milk
Roland® | #86008
Coconut milk, the smooth and thick liquid derived from the meat of a coconut, adds a subtle, slightly sweet flavor to any dish. It is commonly used throughout southern India and all of Southeastern Asia in stews and soups. Add Roland® Classic Coconut Milk to any soup for a lovely velvety texture.
You May Also Like
Organic Coconut Milk
#86020 | 98 FL.OZ.
Lite Coconut Milk
#86014 | 13.5 FL.OZ.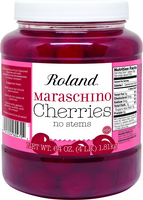 Maraschino Cherries without Stems
#60470 | 4.62 LB.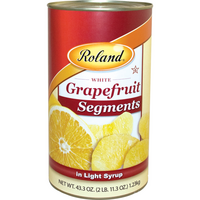 White Grapefruit Segments in Light Syrup
#63810 | 43.3 OZ.