Porcini Mushrooms Israeli Seasoned Couscous
Roland® | #72006
Israeli couscous, also known as "Ptitim" or "pearl couscous" is a lightly-toasted round pasta with a mild taste and bouncy texture. This easy-to-prepare dish features the earthy and woodsy flavor of dried porcini mushrooms.
You May Also Like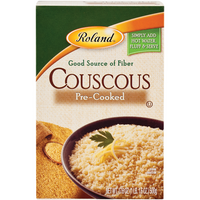 Traditional Couscous
#72104 | 17.6 OZ.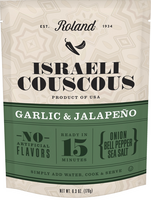 Garlic Jalapeño Israeli Couscous
#72004 | 6.3 OZ.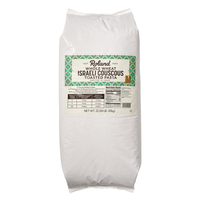 Whole Wheat Israeli Couscous
#72082 | 22.04 LB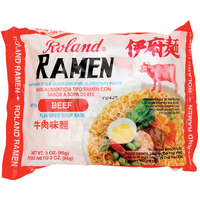 Beef Flavor Ramen
#72210 | 3 OZ.