Organic Nonpareille Capers
Roland® | #70004
Capers are a beloved topping in the culinary world because they deliver added depth with their delectable punch of brine, tang, and crunch. Roland® Organic Non-pareille Capers are hand-picked, processed, then packed in organic salt and water and measure less than 0.7cm in diameter. They are highly versatile and ideal when you want to add a more delicate flavor and texture to finished dishes, salads, as a topping, or anywhere a touch of zest is desired.
You May Also Like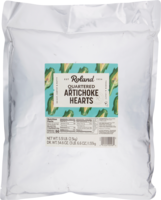 Quartered Artichoke Hearts
#40496 | 5.51 LB.

Nonpareille Capers
#70026 | 3 FL.OZ.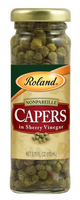 Nonpareille Capers in Sherry Vinegar
#70001 | 3.75 FL.OZ.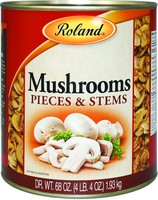 Button Mushrooms Pieces and Stems
#44400 | 4.25 LB. DW