Medium Artichoke Hearts
Roland® | #40540
Roland® Artichoke Hearts are specially sourced to ensure firm texture, a distinct yellow/green color and a mild taste. They are uniform in size and shape, low in calories, kosher and fat free.
You May Also Like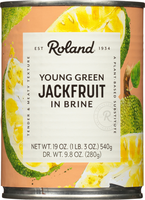 Young Green Jackfruit in Brine
#45021 | 19 OZ.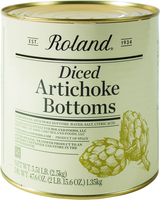 Diced Artichoke Bottoms
#40526 | 5.51 LB.
Enoki Golden Mushrooms
#84540 | 15 OZ.
Capote Capers
#70028 | 3 FL. OZ.