Basil Pesto
Roland® | #46914
Pesto is a rich uncooked basil sauce typically served with pasta. Roland® Basil Pesto has a beautiful dark green color and intense basil flavor. The basil is blended with olive oil, cheese, cashew nuts, and spices. Mix Roland® Basil Pesto into tuna and spread onto a warm pita for a Mediterranean-inspired lunch.
You May Also Like
Organic Grained Dijon Mustard
#76214 | 7 OZ.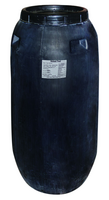 Extra Strong Dijon Mustard
#70300 | 440.92 LB.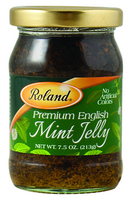 Mint Jelly
#65600 | 7.51 OZ
Coconut Water with Pulp
#86030 | 11.83 FL.OZ.