White Truffle Cream
Roland® | #46562
Roland® White Truffle Cream is a rich delicacy from Italy. Cream, butter, and Parmesan cheese are infused with the heady aroma of white truffle to create a luxurious spread. Spread over crostini or toss with angel hair pasta for a gourmet treat.
You May Also Like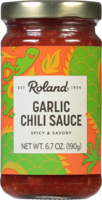 Garlic Chili Sauce
#87271 | 6.7 OZ.
Arrabbiata Sauce
#85518 | 25 OZ.
Hot Chili Sauce
#87195 | 5.07 FL.OZ.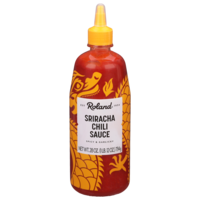 Sriracha Chili Sauce
#87178 | 28 OZ.