Wild Grown Hearts of Palm, Açai Palm
Roland® | #45823
Natively grown and hand-foraged, Roland® Premium Hearts of Palm has a richer flavor than conventional hearts of palm and have a firm, smooth, and crisp texture. Our premium hearts of Palm are harvested from wild grown Açaí palms that naturally regenerate to help preserve the delicate rainforest ecosystem. Hearts of palm often used in salads but have become popular additions to an ever-expanding repertoire of plant-based menus. Try them roasted, sautéed, grilled, and deep-fried in many savory and plant-based dishes.
You May Also Like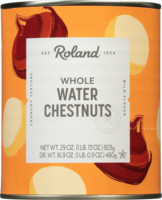 Water Chestnuts
#42800 | 29 OZ.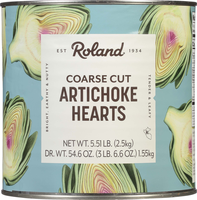 Coarse Cut Artichoke Hearts
#40500 | 5.51 LB.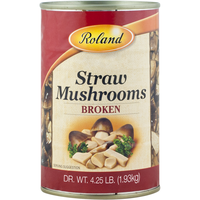 Broken Straw Mushrooms
#84514 | 15 OZ.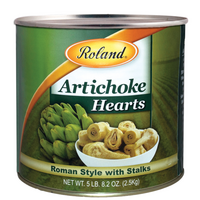 Roman Style Artichoke Hearts
#40880 | 5.07 LB.