Roman Style Artichoke Hearts
Roland® | #40880
Cultivated since ancient times in Rome and Greece, artichokes have become a modern staple of the Mediterranean diet and beyond. Roland® Roman-Style Artichoke Hearts create an impactful appearance and satisfying texture with the bright, earthy, and nutty flavor of artichokes. Our Roman-Style Artichoke Hearts are excellent prepared on the grill or marinated and then added to charcuterie boards, antipasto spreads, and tapas.
You May Also Like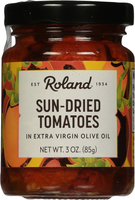 Sun-Dried Tomatoes in Extra Virgin Olive Oil
#46800 | 3 OZ.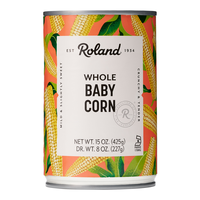 Small Baby Corn
#45098 | 15 OZ.
Sun-Dried Tomatoes
#46802 | 6.34 OZ
Sun-Dried Tomato Halves
#46890 | 5 LB.