Cultivated Hearts of Palm
Roland® | #45838
Hearts of palm, the prized edible hearts of young palm trees, have a mild, delicate flavor and sleek layered texture similar to asparagus and artichokes. Try them in salads and grain bowls for an extra bit of crunch.
You May Also Like
Capote Capers
#70028 | 3 FL. OZ.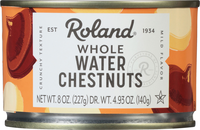 Whole Water Chestnuts
#42502 | 8 OZ.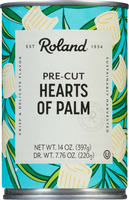 Pre-Cut Hearts of Palm
#45824 | 14 OZ.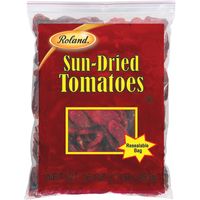 Sun-Dried Tomato Halves
#46834 | 16 OZ.