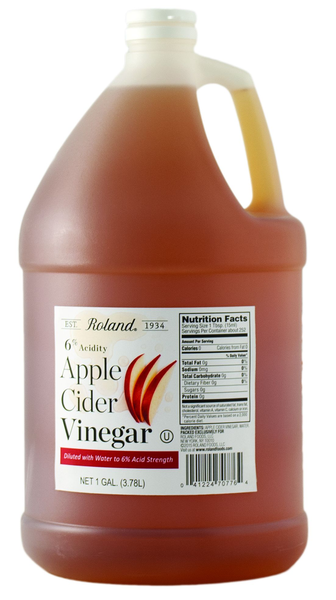 Apple Cider Vinegar- 6% Acidity
Roland® | #70776
Roland® Apple Cider Vinegar- 6% Acidity is a multi-purpose vinegar with an apricot color and slightly sweet and fruity taste. Milder and smoother than wine vinegars, apple cider vinegar is perfect for brightening the flavor of heavier dishes.
You May Also Like
Spanish Extra Virgin Olive Oil - Arbequina and Picual Olives
#70688 | 101.4 FL.OZ.
Sauterne Cooking Wine
#70718 | 12.9 FL. OZ.

Sherry Wine Vinegar
#70548 | 12.68 FL.OZ.

White Truffle Oil – Extra Virgin Olive Oil with White Truffle Pieces
#70662 | 8.45 FL.OZ.