Dijon Mustard with Tarragon
Roland® | #70292
Tarragon flavoring is added to Roland® Dijon Mustard to create an exciting tangy flavor. This mustard is produced from ground black mustard seeds and contains tarragon for a distinctive flavor. The texture is smooth and the yellow color is speckled with green tarragon.
You May Also Like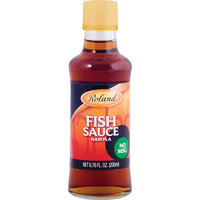 Fish Sauce
#87420 | 6.76 FL.OZ.
Arugula Pesto
#46926 | 6.52 OZ.
Green Chili Pepper Purée
#45702 | 15 OZ.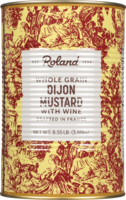 Grained Dijon Mustard
#70318 | 8.56 LB.