September 2023
Edition
A Message from Our CEO
To our customers,
We enter the fall with an optimistic business outlook for the few remaining months of the year. Since our last report, we have not observed any severe disruptions to the supply chain or global logistics and look forward to entering the busy holiday season.
Regarding global logistics, August containerized imports reached the highest levels reported in 2023. As we progress through the coming fall months, we can expect to see a gradual decline in volume that will carry into the last half of the year.
As water levels in the Panama Canal remain a concern, the Panama Canal Authority has temporarily passed restrictions on the daily vessel crossings in the Panamax locks. The NeoPanamax locks, which most container ships pass through, are currently unaffected by these restrictions.
El Niño conditions may further impact the availability of jasmine rice. The anticipated drought from the weather phenomenon is predicted to directly affect crop availability in Thailand. This, along with restrictions on grain exports from India and Ukraine, are causing speculation on the potential rise in market prices for jasmine rice.
At Roland Foods, our priority remains our customers. Below are actions we are taking to ensure customer satisfaction:
1. Keeping a Pulse on the NeoPanamax Locks – In the event that the NeoPanamax locks are restricted, we have planned alternative vessel routes to avoid transit delays.
2. Protecting Crop Supply – As we continue to monitor the crop implications of El Niño, we remain in contact with our trusted partners to stay ahead of any potential business impacts.
To stay abreast of the most up-to-date and in-depth details regarding the supply chain, freight, and crop updates, please read our Market Updates provided below. We look forward to helping you make the rest of 2023 a success. As always, thank you for your business.
Sincerely,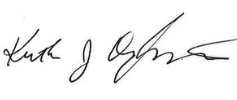 Keith Dougherty
CEO of Roland Foods
Industry Updates