October 2022
Edition
A Message from Our CEO
To our customers,
With autumn upon us, Roland Foods looks forward to partnering with you for the remainder of the year and beyond. Autumn brings with it a major harvest for several crops across the globe. Although the record European drought continues to impact crop supply, our strong supplier relationships and proactive decision-making position us to meet demand.
As we approach the busy holiday season with your business success in mind, we want to make you aware of Roland Foods' assortment of curated time-saving products that aim to increase operational efficiencies. We understand the challenges our operators are facing and the importance of time-saving solutions, especially during this time of year, and are confident these items will be of benefit to you.
Regarding logistics, the potential US railroad strike remains top-of-mind throughout the country. Although not entirely settled, in mid-September the government announced a tentative deal to avoid a rail strike, mitigating this threat to the supply chain [1].
The aforementioned drought in Europe continues to impact crops as we enter the harvest season [2] including key imports such as olive oil, olives, and Arborio rice.
In remaining transparent with our customers, we want to highlight Roland Foods' proactive decisions in response to the current landscape:
1. A Plan in Place for a Potential Strike – Roland Foods' team has closely followed all labor relations news regarding US rail strikes. To avoid any potential supply chain threats caused by a strike, our operations team spent weeks creating contingency plans and meeting new partners that could expand Roland Foods' domestic freight capacity if necessary.
2. Acting to Secure Supply and Maintain Strong Inventory – Keeping a pulse on global crop supply has allowed Roland Foods to maintain inventory levels despite worldwide shortages. We are working with our suppliers to proactively secure inventory at the optimal time, while also diversifying our product sources both in number and geography. Given the measures we've taken, we are confident in our ability to provide you outstanding service.
To stay abreast of the most up-to-date and in-depth details regarding supply chain, freight, and crop updates, please read our Market Updates provided below. And as always, thank you for your continued business and for keeping Roland Foods as your trusted partner.
Sincerely,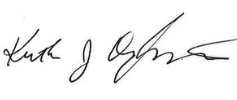 Keith Dougherty
CEO of Roland Foods
Industry Updates