March 2023
Edition
A Message from Our CEO
To our customers,
As we enter early spring, we are optimistic about the future of the global supply chain and crop fulfillment.
Supply chain issues continue to resolve with import volumes beginning to look similar to pre pandemic averages. As these issues subside, we continue to recover and progress through 2023 with confidence.
Our current crop focus is on escargot and Dijon mustard. Inclement conditions in Europe and Asia have created inconsistencies in snail size, with large snails now being harvested in limited quantities. Conversely, the mustard seed harvest yields continue to improve, recovering from a very unfavorable 2021 harvest, but unfortunately not as strong as expected.
At Roland Foods our priority remains our customers. With continued transparency, we want to highlight Roland Foods' proactive decisions in response to the current landscape:
1. Flexibility with Global Logistics – Roland Foods' team is closely monitoring status changes of the global supply chain. We continue to remain proactive and flexible as transportation and shipment volumes vary.
2. A Cautious Approach to Crop Improvements – So far 2023 has shown improvements in key category crop yields. However, we continue to work with our partners and progress cautiously to stay ahead of unforeseen complications.
To stay abreast of the most up-to-date and in-depth details regarding supply chain, freight, and crop updates, please read our Market Updates provided below. As always, thank you for your business.
Sincerely,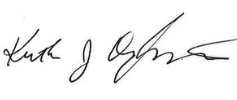 Keith Dougherty
CEO of Roland Foods
Industry Updates