August 2023
Edition
A Message from Our CEO
To our customers,
With summer quickly coming to a close, we enter the fall season with confidence. This time last year, market conditions were severely disrupted by the ongoing supply chain crisis, which persisted into the fall and winter.
Despite inflation, geopolitical tension, and ongoing supply chain disruptions, import volumes are ahead of pre-pandemic times. Consumers are spending at a healthy pace, and we are cautiously optimistic about positive GDP growth.
Historically, the summer months indicate the peak season for containerized imports, and this season was no exception. As we approach the fall, we expect to see a slight decrease in these levels, which is to be expected.
Concern about congestion in the Panama Canal is waning as much-needed rainfall has brought relief to the area. The planned restriction to vessel depths has been temporarily lifted, however, The Panama Canal Authority will remain conservative in limiting vessel passage.
The El Niño phenomenon is impacting crop yields across the globe from Peru to Thailand. From a Roland perspective, the current conditions are limiting the availability of raw materials used to produce chipotle pepper items, as well as bringing drier than usual weather to Thailand, impacting the abundance of Jasmine rice. We anticipate inflated prices for the affected crops.
In remaining transparent with our customers, we want to highlight Roland Foods' proactive decisions in response to the current landscape:
1. Alternate Route Planning – In the event that our access to the canal is limited, we proactively planned alternate routes for our ocean vessels to avoid canal traffic.
2. Securing Crop Supply – As the crop landscape remains uncertain, we are in constant communication with our trusted partners to avoid supply shortages and maintain a strong inventory.
To stay abreast of the most up-to-date and in-depth details regarding the supply chain, freight, and crop updates, please read our Market Updates provided below. We look forward to helping you make the rest of 2023 a success. As always, thank you for your business.
Sincerely,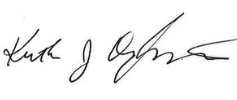 Keith Dougherty
CEO of Roland Foods
Industry Updates