Wasabi Paste
Roland® | #70186
Wasabi, a traditional Japanese condiment, has a sharp, pungent, and hot flavor unlike any other spicy condiment. Roland® Wasabi Paste is pale green in color and is made of intensely flavored horseradish. Typically served with sashimi, add a bit of Roland® Wasabi Paste to a mixture of Greek yogurt and cheese for a deliciously spicy vegetable dip.
You May Also Like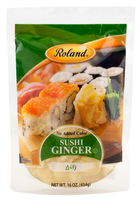 Sushi Ginger with No Added Color
#60370 | 16 OZ.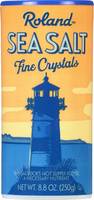 Fine Crystal Sea Salt
#70826 | 8.8 OZ.

Pink Peppercorns
#70374 | 9.6 OZ.
Black Sesame Seeds
#84238 | 4.12 OZ.