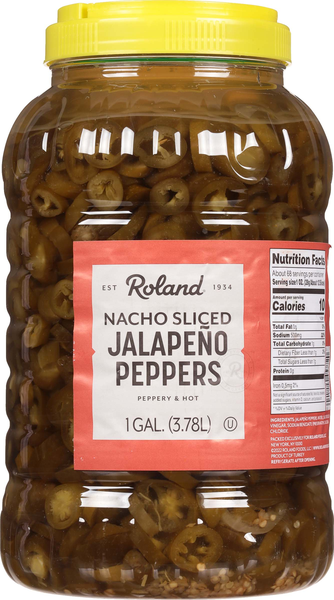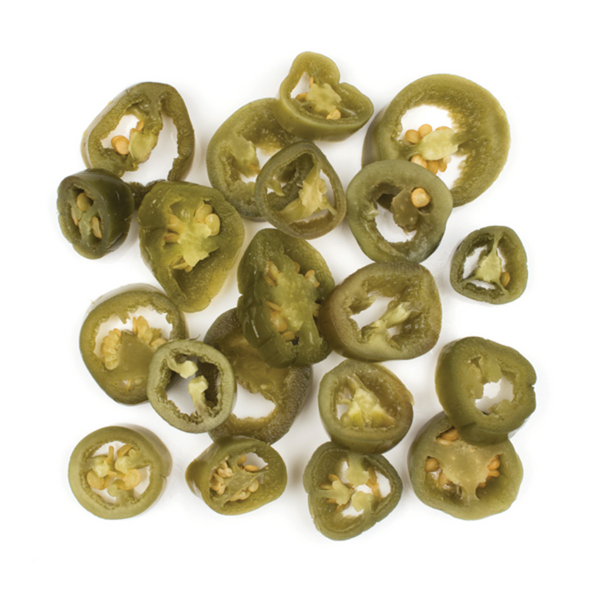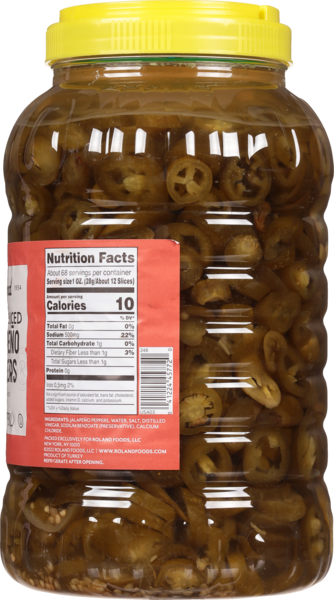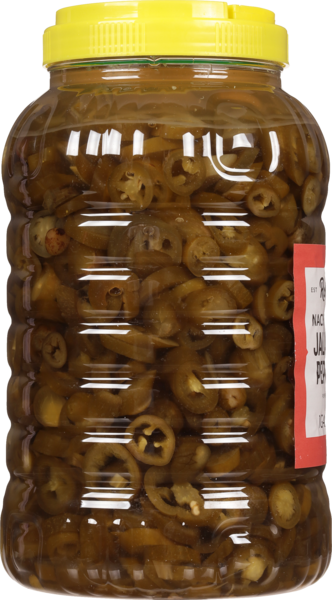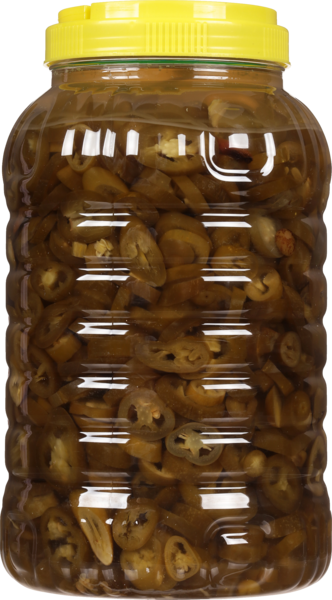 Jalapeño Peppers - Nacho Sliced
Roland® | #45772
Roland® Jalapeno Slices are a delicious and fiery condiment. These sliced and spicy peppers are the ideal addition to any dish in need of a kick of heat. Slather a juicy hot dog with creamy guacamole and top with Roland® Jalapeno Slices for a delicious Mexican-inspired meal.
You May Also Like
Pitted Greek Country Olives Mix
#71790 | 4.4 LB. DW.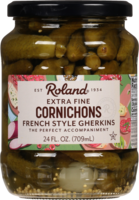 Cornichons
#46720 | 24 FL.OZ.
Tri-Color Sliced Jalapeño & Aji Peppers
#45740 | 28 OZ.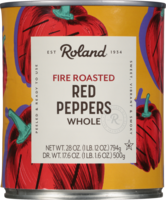 Fire-Roasted Red Peppers
#45650 | 28 OZ.