Sliced Red & Green Cherry Peppers
Roland® | #45676
Cherry Peppers are small round peppers with a lovely spicy and tangy flavor. Roland® Sliced Cherry Peppers are sliced for quick and easy use. Packed in brine, these peppers add heat and spice to any dish.
You May Also Like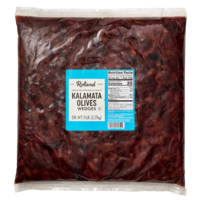 Greek Kalamata Olive Wedges
#71754 | 5 LB. DW.
Colossal Whole Cracked Green Olives
#71794 | 4.4 LB. DW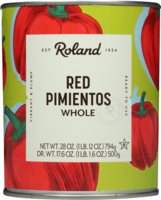 Red Pimientos
#45560 | 28 OZ.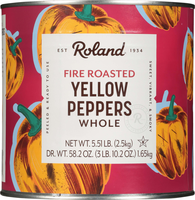 Fire-Roasted Yellow Peppers
#45634 | 5.51 LB.