November 2022
Edition
A Message from Our CEO
To our customers,
Ahead of this month's holiday, on behalf of the entire team at Roland Foods, I want to wish you and your family a joyful Thanksgiving. We are grateful for the continued opportunity to be your trusted partner.
Regarding crop updates, European products continue to experience low yields because of European droughts. Arborio rice, olives, and olive oil are products severely impacted at the moment.
Rail strikes continue to pose a threat with a strike possible in mid-November pending the outcome of ongoing negotiations. However, work currently continues without disruption as the negotiations proceed.
In remaining transparent with our customers, we want to highlight Roland Foods' proactive decisions in response to the current landscape:
1. Maintaining strong supplier relations – Roland Foods has been operating for over 85 years and we have been working with some of our trusted suppliers for as long as we've been in business. We continue to foster these relationships not only through frequent communication but on-site visits. Most recently, Roland's supply chain team traveled to Europe to meet with key suppliers to discuss the current crop landscape and future product outlook.
2. Continuing innovation in logistics – With the state of global logistics changing daily, Roland is continuously securing contracts with the most dependable shipping partners to secure the best rates and reliable sailings. The logistics team works closely with our partners at the ports to ensure the timely inbounding of all arriving products. Recently, the Logistics and Purchasing teams visited APM terminal in Elizabeth, NJ to identify opportunities to innovate our internal process and provide a more efficient workflow.
3. Strategic inventory decisions to meet customer demand – As supply chain delays and extended port dwell times persist, Roland Foods continues to strategically allocate inventory across our U.S. warehouse network to ensure order fulfillment. Dispersing product to different warehouses nationwide allows us to be more efficient in delivering on customer orders.
To stay abreast of the most up-to-date and in-depth details regarding supply chain, freight, and crop updates, please read our Market Updates provided below. And as always, thank you for your continued business and we hope you enjoy the upcoming holiday with friends and family.
Sincerely,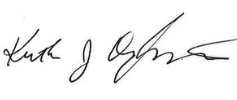 Keith Dougherty
CEO of Roland Foods
Industry Updates