Sumac Tilapia with Roasted Fennel and Lemon
Difficulty: Easy | Makes: 8 servings
Sometimes, less is more. This bright and citrusy dish is a testament to the fact that only one pan and a few basic ingredients can create a delicious result.
Directions
Preheat oven to 425°F.
Slice 1 lemon into ¼-½" thick slices. Juice the additional lemon and set aside.
Prepare fennel by removing the fronds and reserving. Slice the fennel bulbs, about ½" thick.
In a large roasting pan, toss the sliced fennel with 2 Tbsp. Extra Virgin Olive Oil and spread evenly on the bottom of the pan. Season with salt and pepper and sprinkle with 1 Tbsp. lemon juice. Roast for 15 minutes. Then turning to cook evenly, roast for an additional 10 to 15 minutes.
Season both sides of the tilapia with Ground Sumac, salt, and pepper, and place on top of the roasted fennel. Lay lemon slices in the roasting pan with the filets and sprinkle some fennel leaves on top.
Roast for an additional 10 to 12 minutes or until fish is cooked through. Garnish with additional fennel leaves, Extra Virgin Olive Oil, and lemon juice as desired.
Ground Sumac
#75054 | 16 OZ.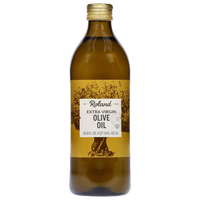 Extra Virgin Olive Oil
#70632 | 33.8 FL.OZ.